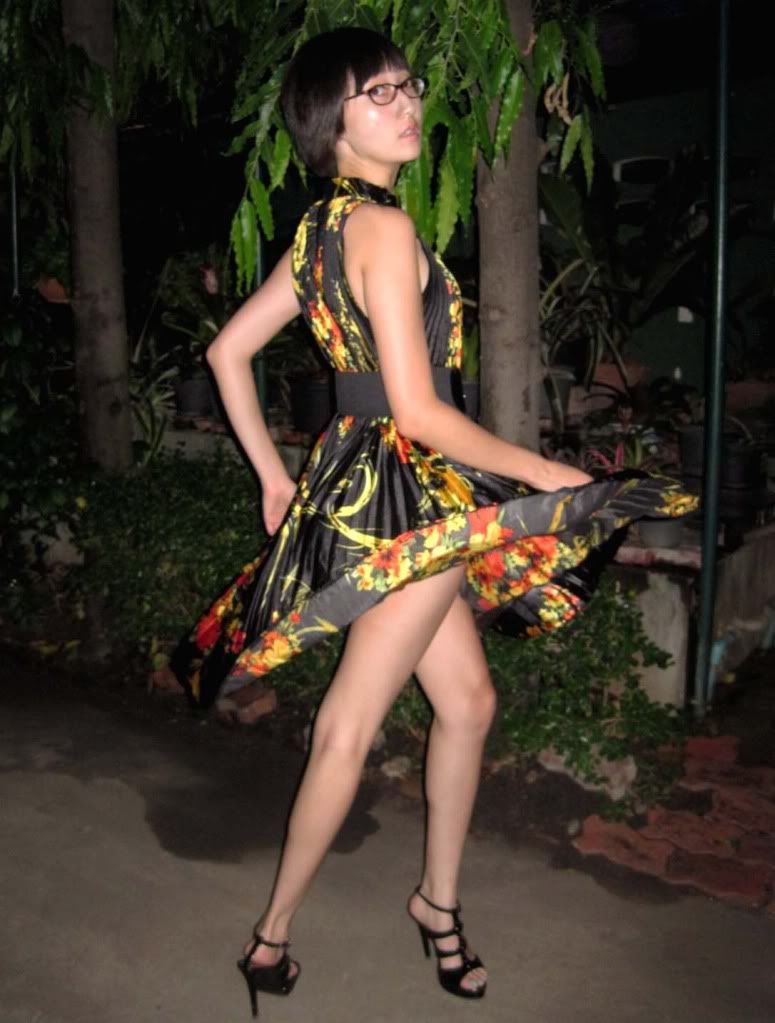 Wohp, almost having a Marilyn Monroe moment there. No, I didn't get into several affairs with several Kennedys. No, I didn't... just the dress, ok? The dress.
Dress-Market @ Hua Hin : Heels- borrowed from Pink's sister : Belt- MBK in Bangkok
What's Lovely for May 30, 2010
: Remembering the weird mixture of
nostalgia, euphoria, little bit of sadness, fear of change and a whole lot of relief
that came with graduation. Maybe it'll be the same next time around, only with a lot more fear.
Apologies for the bright, glaring flash photo (don't glare at me for that,
har har
), but I wanted to share an outfit post that I thought was poignantly fitting. This was the first thing I bought in Thailand, and today (as my trip draws to a close) was the first time I wore it. Not only is the pleating gorgeous, but it makes walking hella fun (
walk walk fashion baby
). Though these shoes were murdering my feet, I think they were getting a little bit of Stockholm's syndrome, due to the fact that I kept on wearing them for the sake of "long legs." Yeesh.
Or in gay man speak: work those bitchy gams. Fierce. Chic. Yeah.
Is it weird that instead of the actual "Bad Romance" song, I had this tune stuck in my head for awhile? Even in parody, Gaga rules all.
Speeeeaking of music, this song makes me really want to work those gams up on the dance floor. My love affair with Janelle Monae and her epic (I use that definition aptly) videos continues.
Not only does Janelle mix this odd combination of music together, she's just fabulous down to a tee-- or rather, down to that formidable puff. THE PUFF.