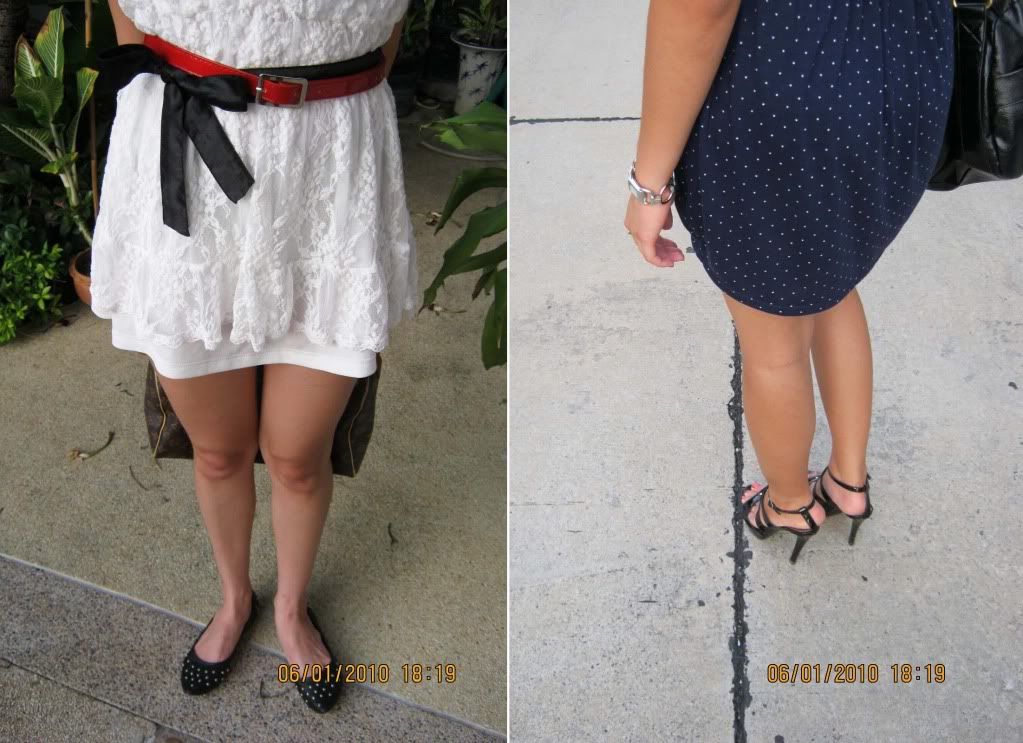 What's Lovely for Monday, May 31, 2010
: Just the simple act of--
chillaxing
.
To be honest, yesterday was not much of anything. I stayed inside all day and lounged around and fried my eyes slightly thanks to the computer. Today however, was a totally different story...
What's Lovely for June 1, 2010
: Spending my last full day in Bangkok with a r
eclining Buddha and condoms
. Lots and lots and LOTS of condoms.
I think that I should rewind.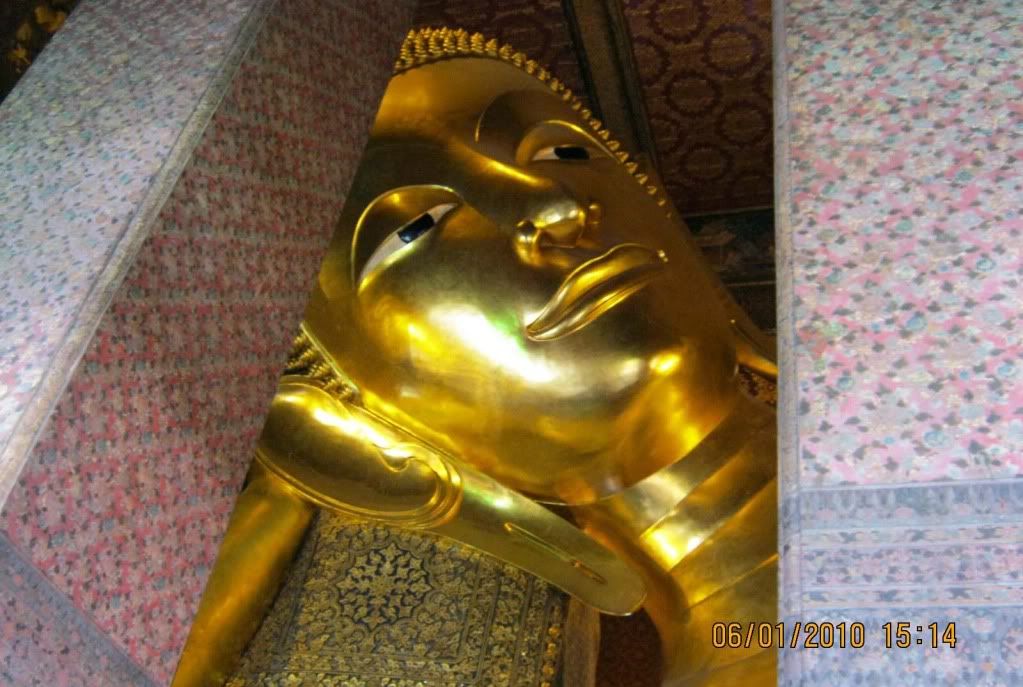 I know you must be sick of temple photos by now, but I can't help but take dozens of photos every time I go. This time we went to the famous Reclining Buddha temple, famous for its large scale Buddha and sheer number of tourists.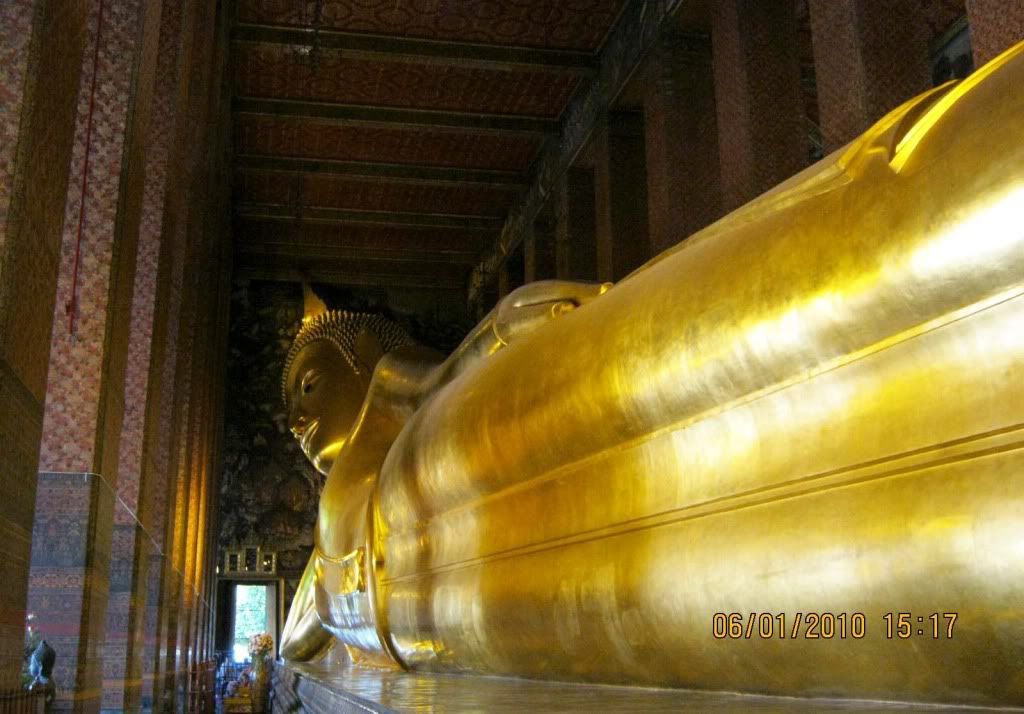 I'm ridiculously dumb and forgot that adding the time stamp on my photos wouldn't be reversible. Thus, please try to ignore the blaring date and time on most of these photos.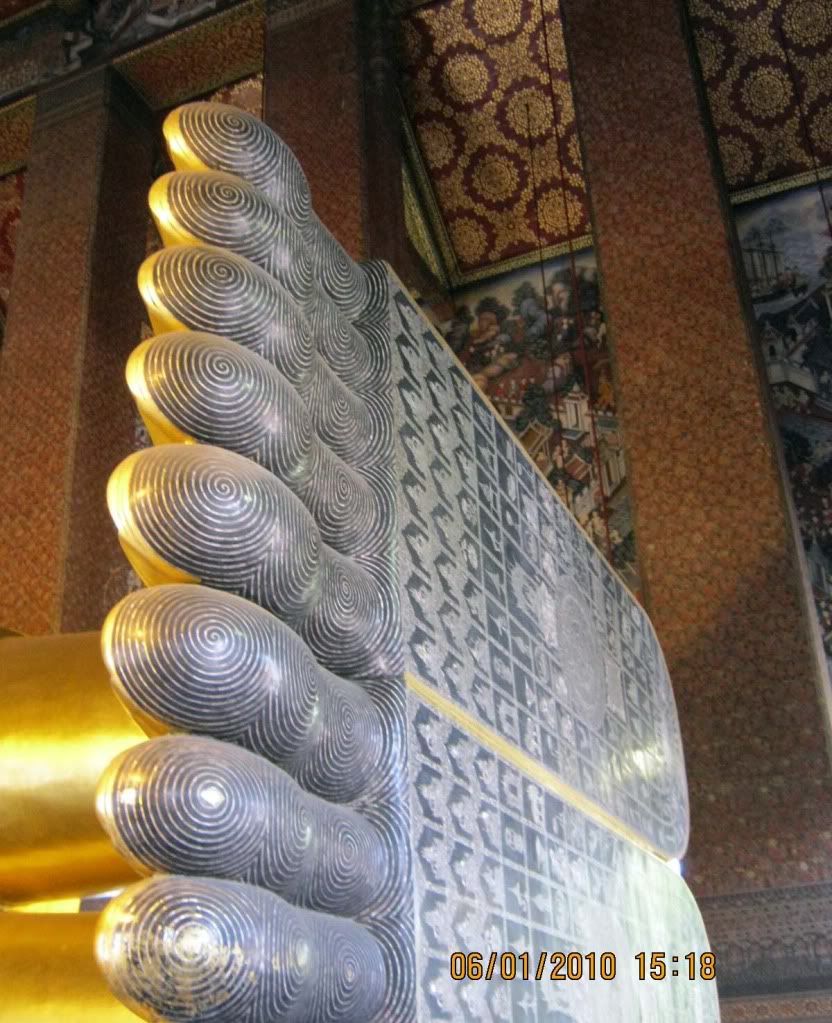 Bigfoot has nothing on him.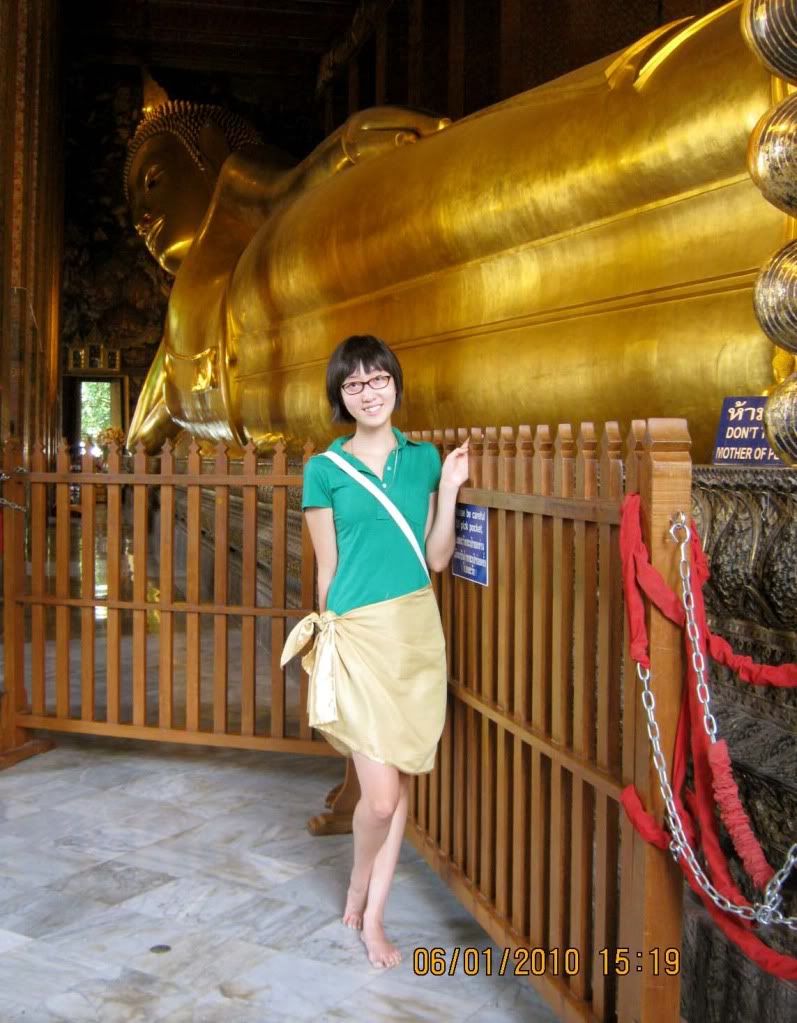 I evidently dressed like A HUSSY and was required to wear this sarong wrapped around my waist before I entered the temple. That is the smile of a Jezebel, people.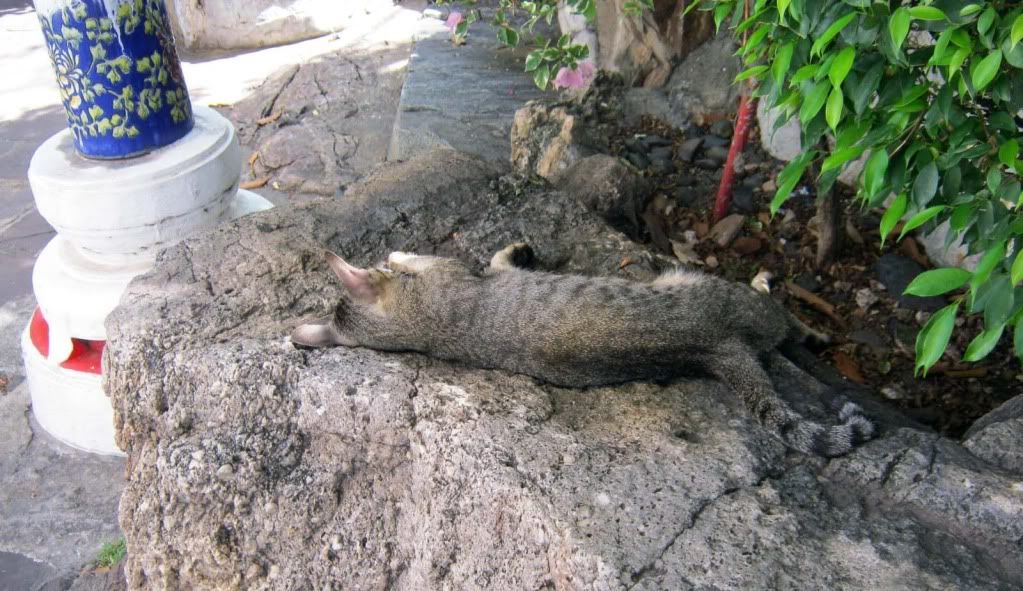 We also saw the lesser attraction, the Reclining Kitty.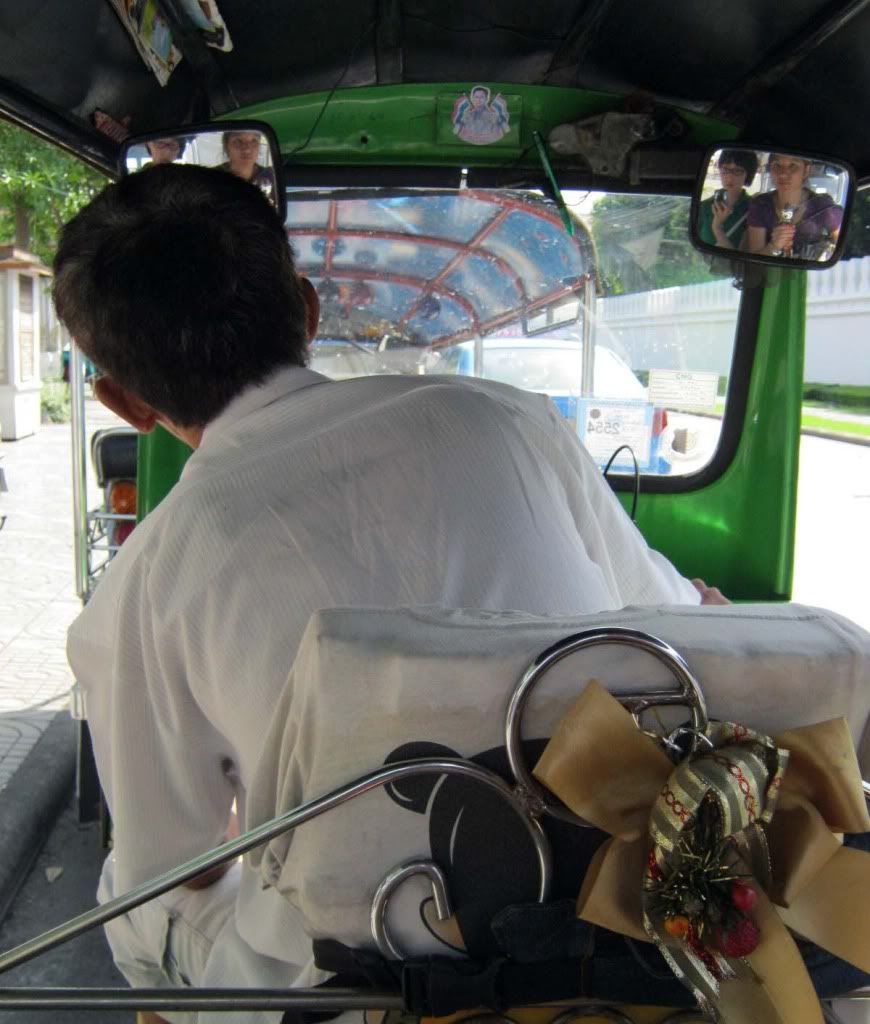 I got to ride the famous tuk-tuk for the FIRST TIME today! Granted, it's slightly dangerous what with not having seat belts or anything, BUT... for short distances, it was both fun and practical to travel.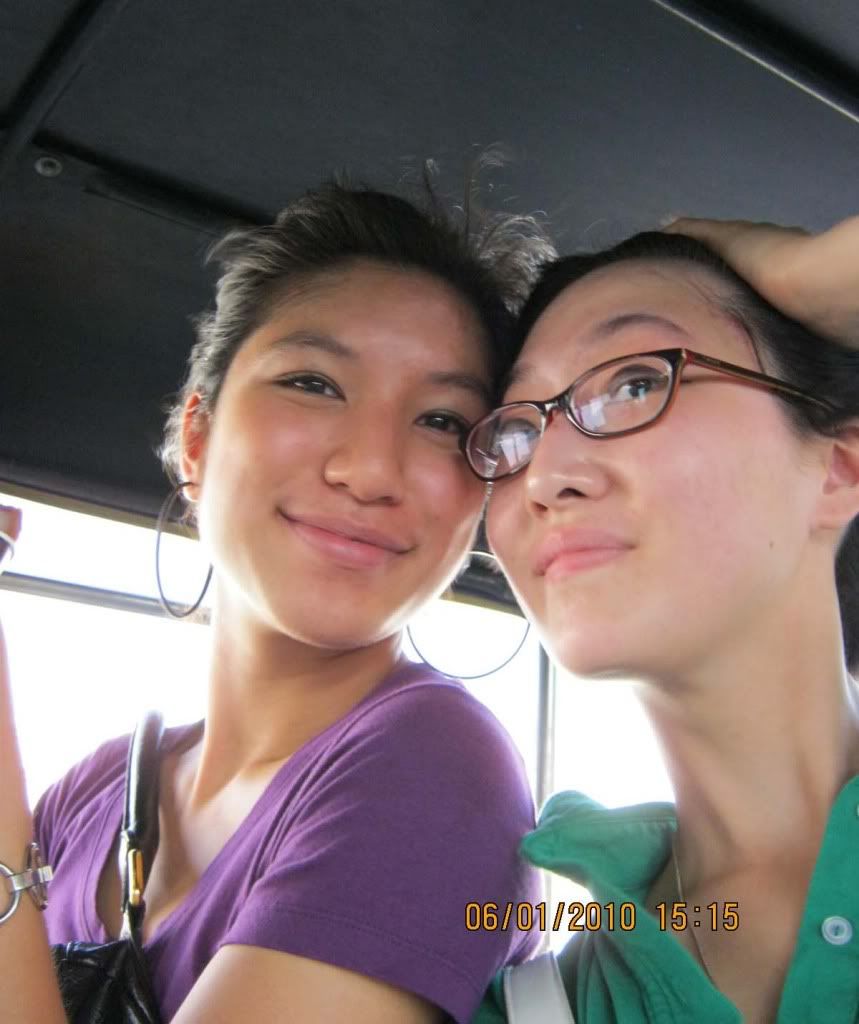 I'm just as surprised as you that the glamorous-wind-in-hair shot actually worked out well as it did.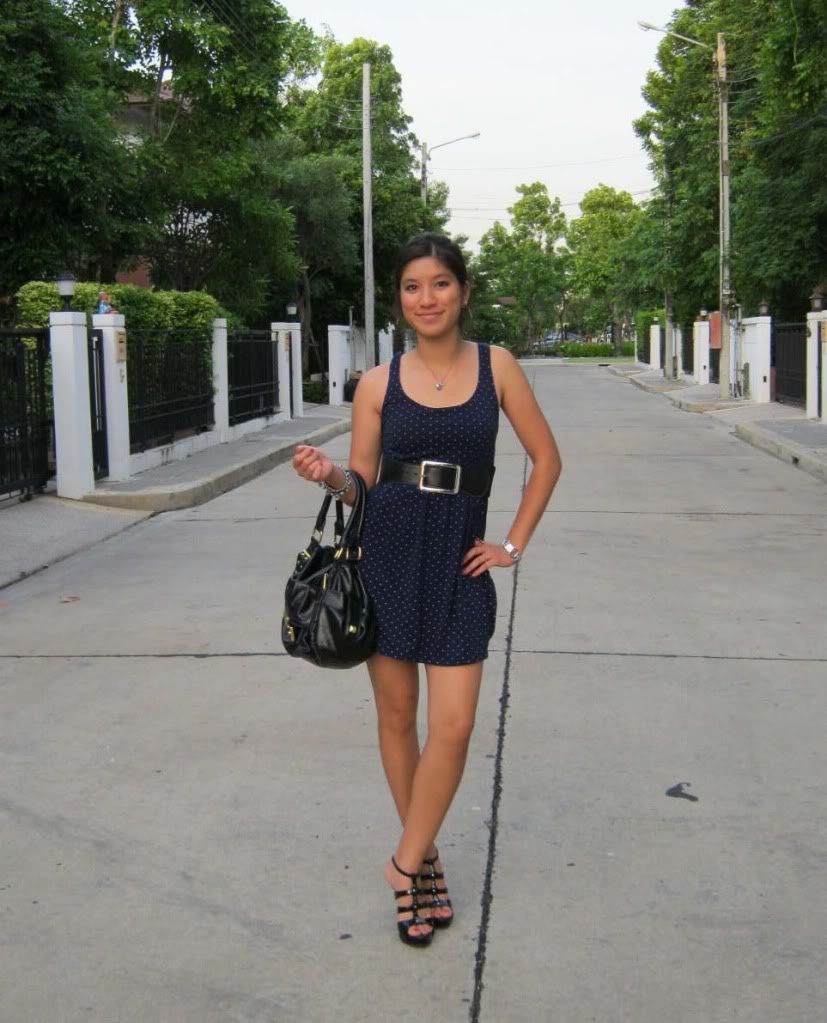 On Pink>> Dress- marketplace @ Bangkok : Shoes- pretty sure "borrowed" from her sister : I'm afraid I don't have very specific sources on her clothes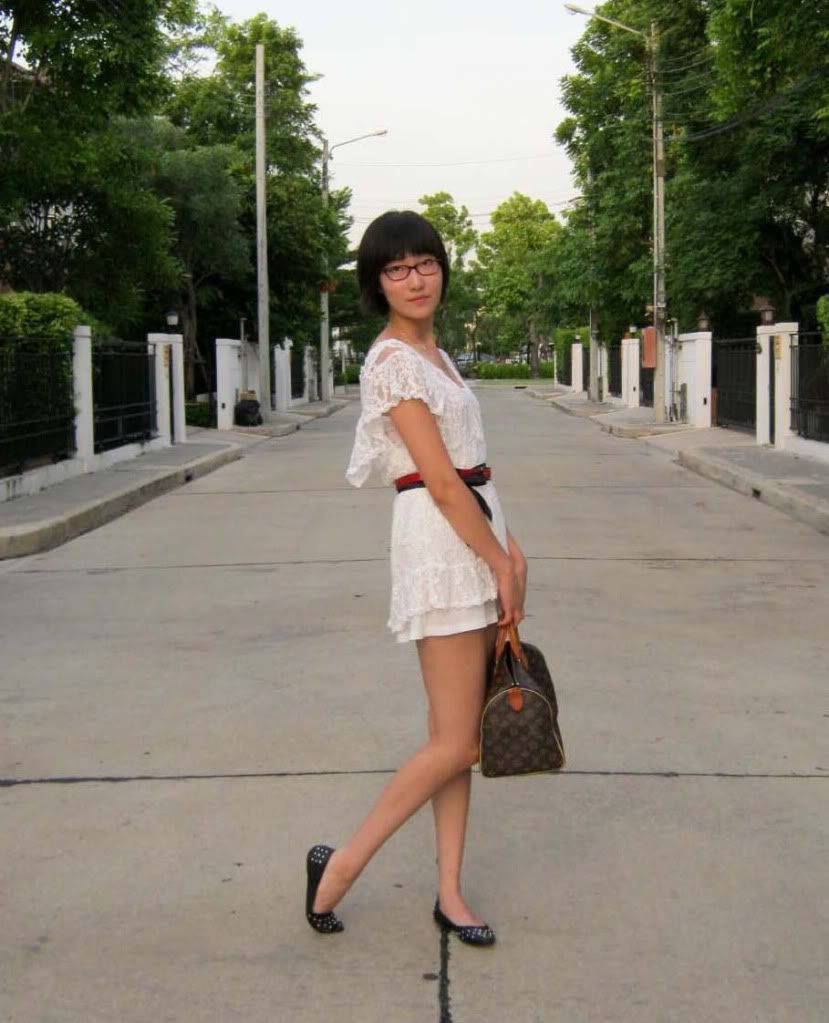 On me>> Dress- TJMaxx : Belt- Avenue shop @ Bangkok : Ribbon- from Pink's sister : Flats- Outlet mall @ Thailand : Bag- Mom's
After a lot of sweating (what else is new, I'm near the equator) and resting, we both showered and gussied ourselves up for one of the most famous and well-regarded restaurants in Bangkok: Cabbages and Condoms. No, I am not kidding, that is in fact, the name. Apparently the food is guaranteed to not make you pregnant. I dunno about you, but that's a sweet deal. I mean, how many restaurants offer that service? Can Applebee's do that? I'm pretty sure their steaks can cause babies to happen, but don't quote me on that.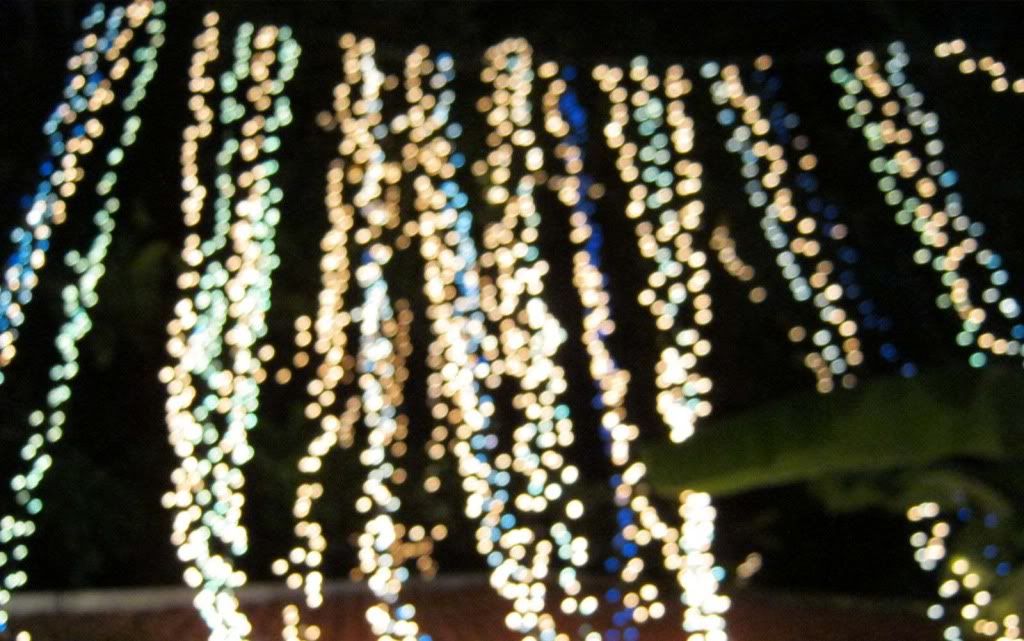 The restaurant was set partially in and outdoors and was all beautiful. I love that we ate dinner here, because then we could see all the pretty lights that lit the whole place up. Here I am, enjoying my mocktail of Pina Colada.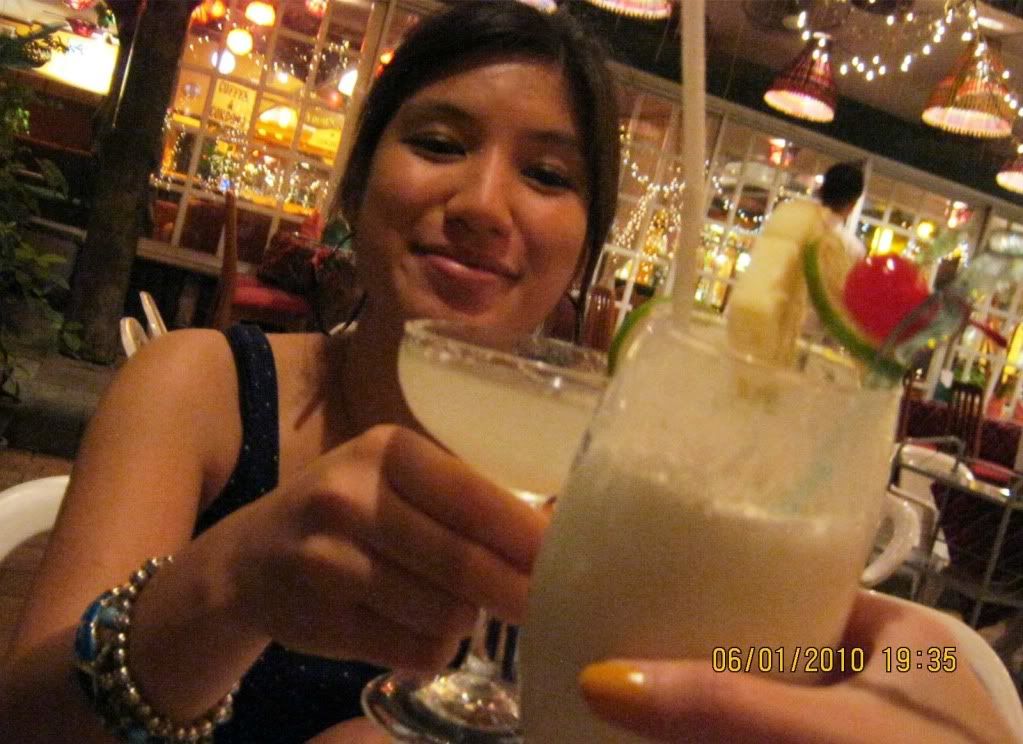 A toast to my trip in Bangkok, you, me, them, everyone and all the puppies in the world. Note that Pink has a legit cocktail; I'm apparently a wuss.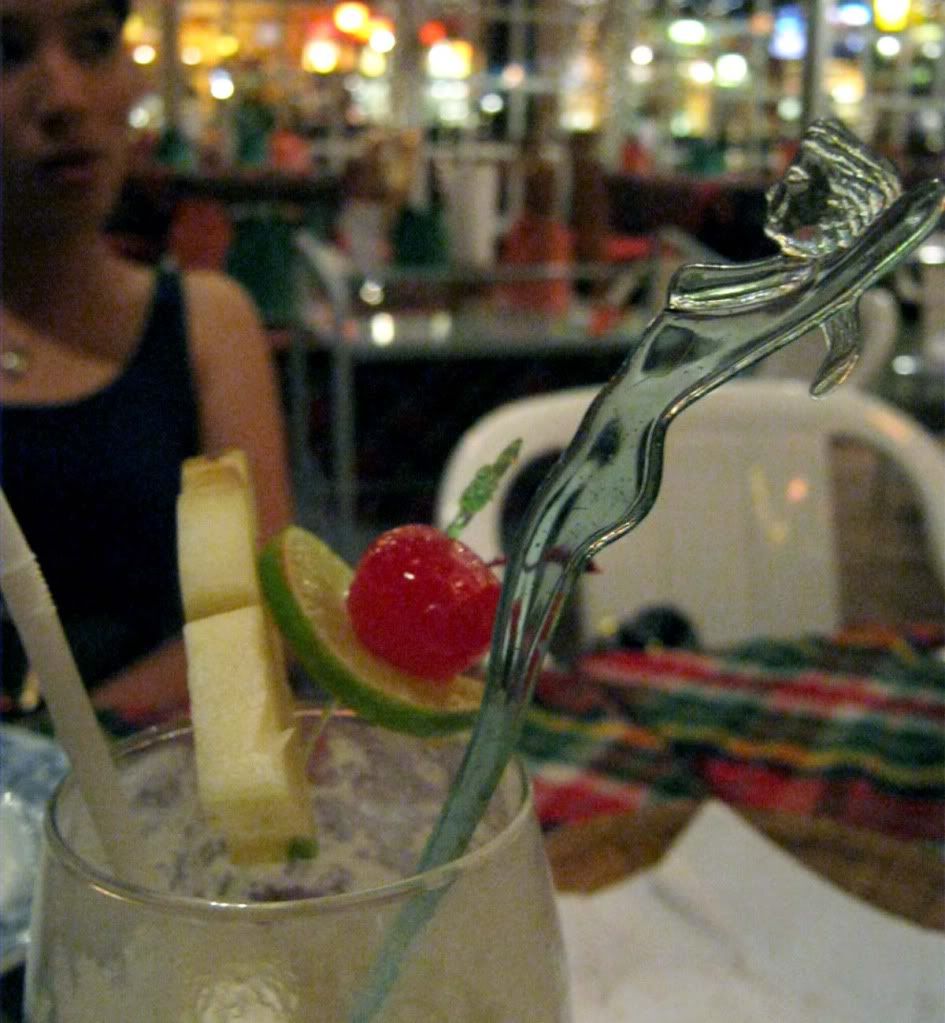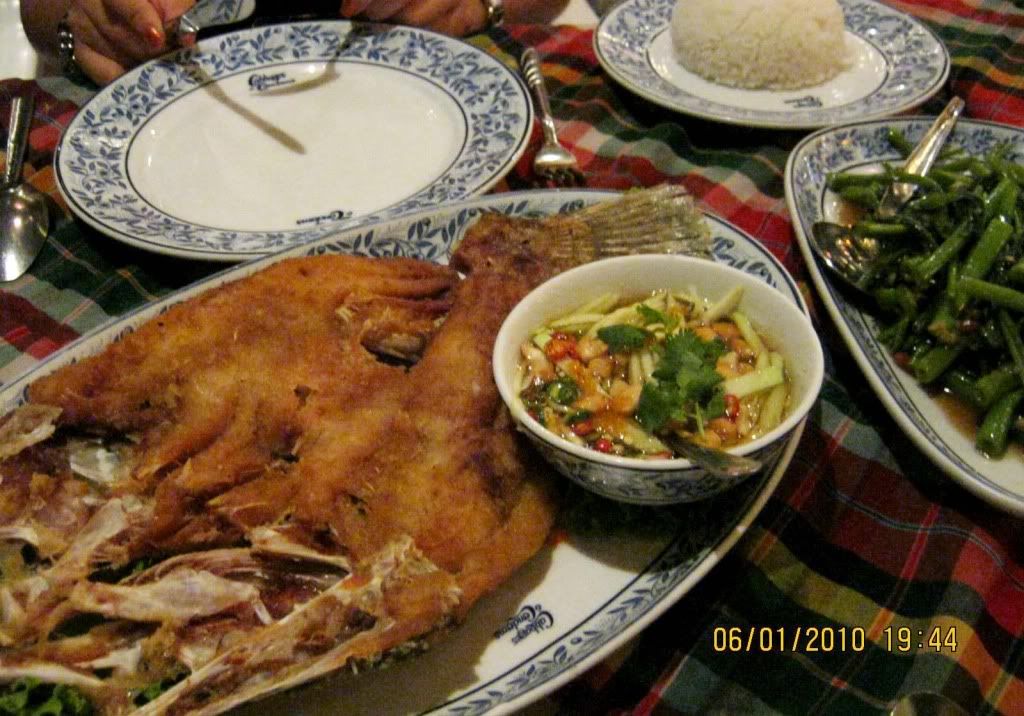 Meal: One of the best deep fried sea bass that I've ever had (with mango sauce) with yummyyyyy morning glory. Oh yum, did I love that fish.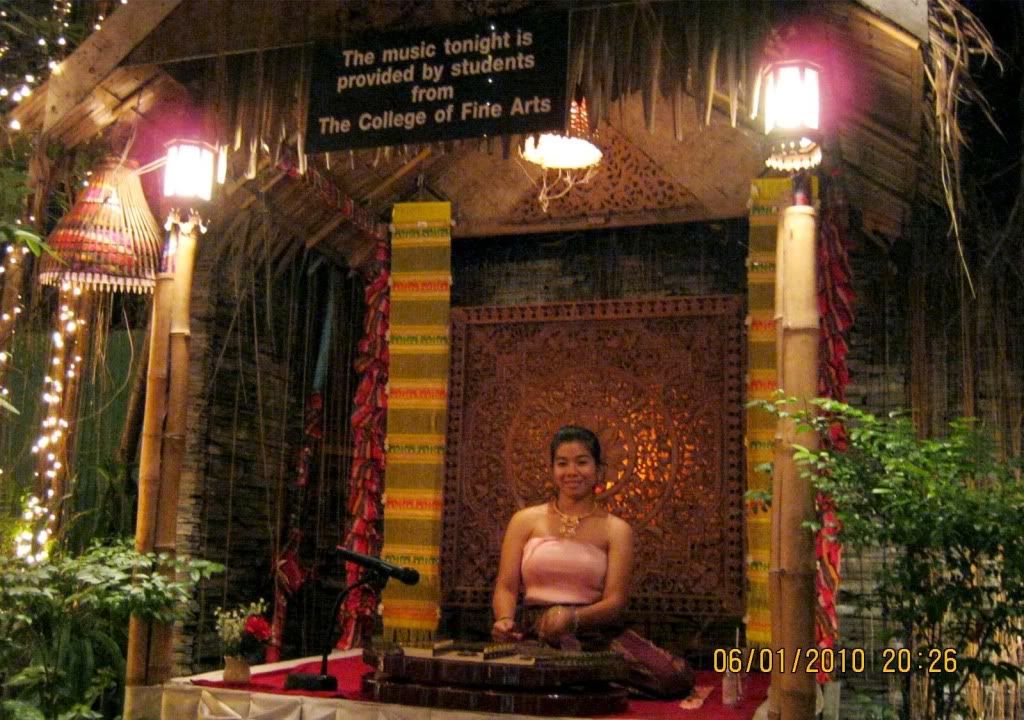 They even had live entertainment!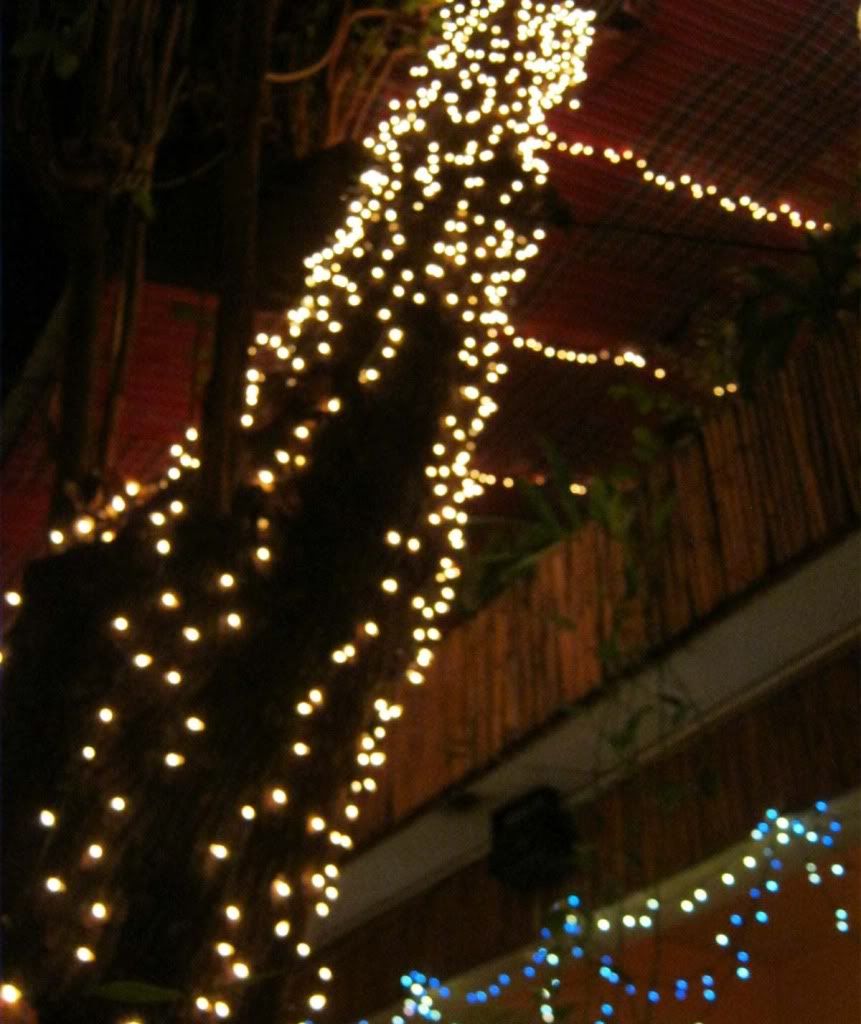 Pink and I had a go. I think she got herpes, and I got pediculosis (which I just found out is lice infection. ew).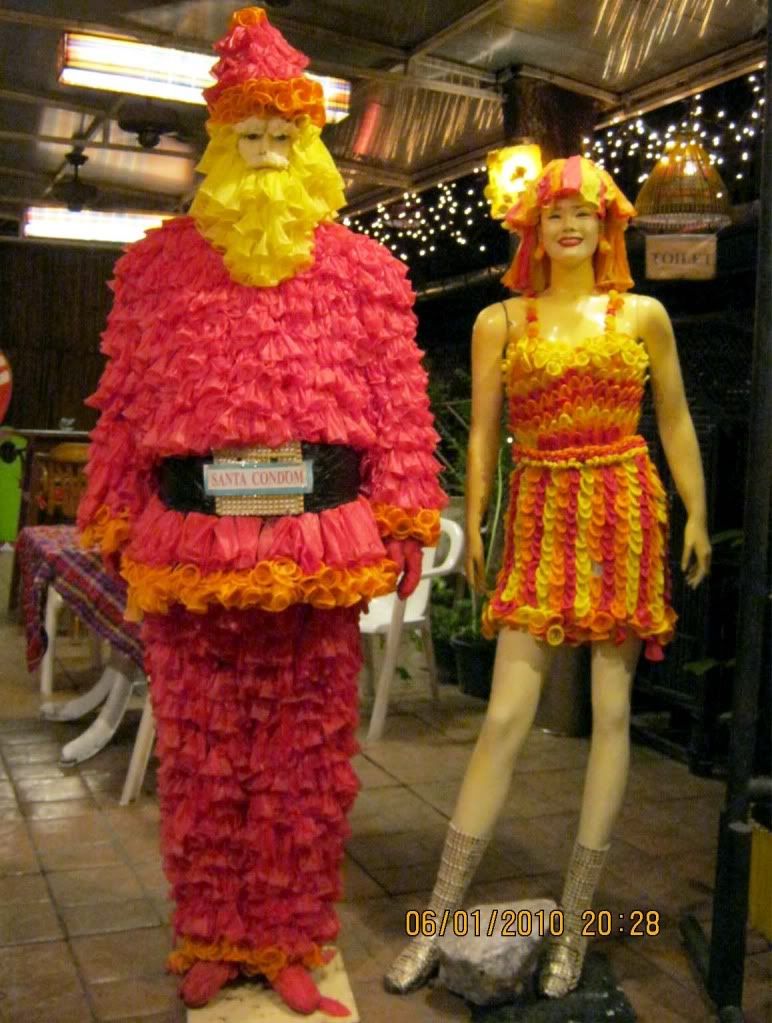 [Insert inappropriate "Santa's Coming to Town" joke here]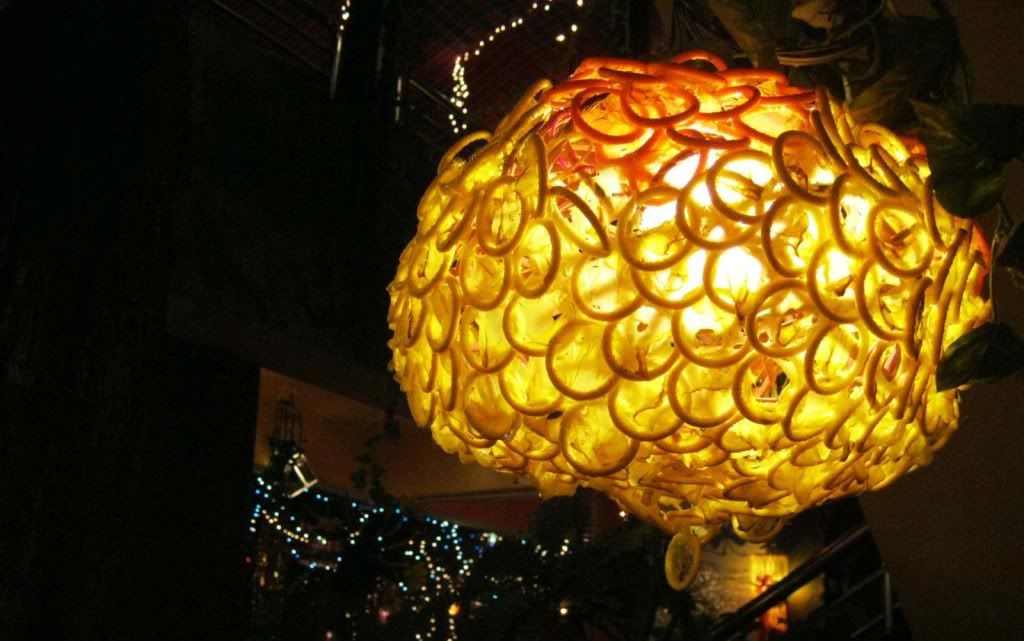 They really went all out on the decor.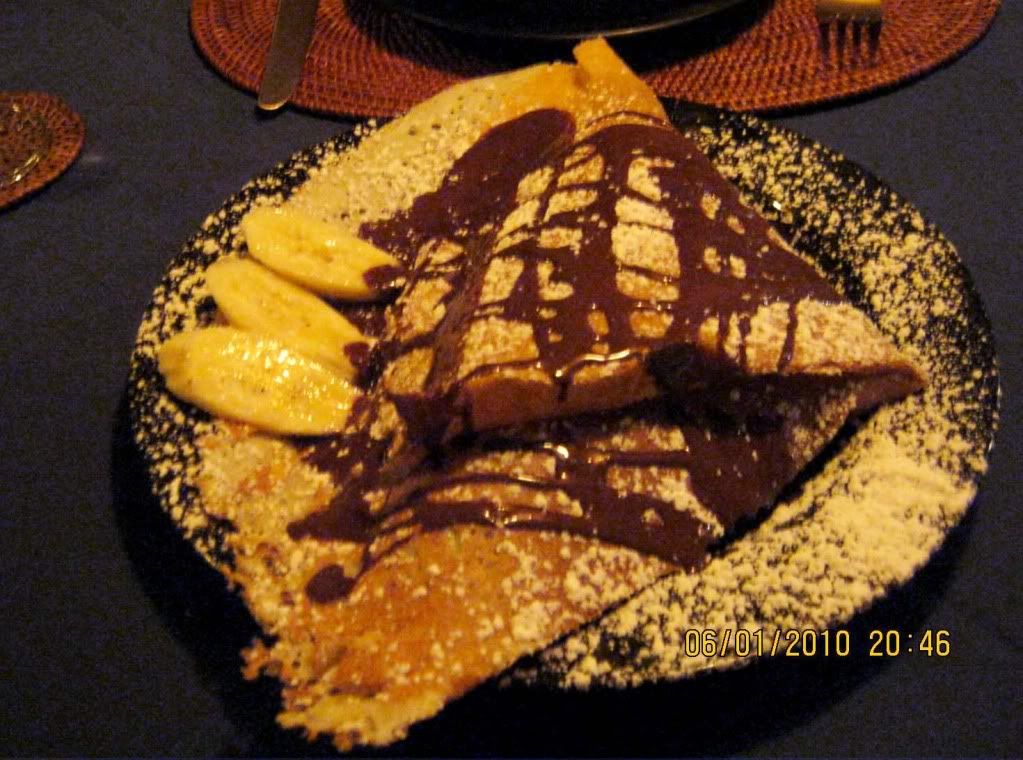 Finishing off with a nice banana chocolate crepe next door at Crepes & Co. was a creppin' good idea.
I can't believe I'm going back home tomorrow.