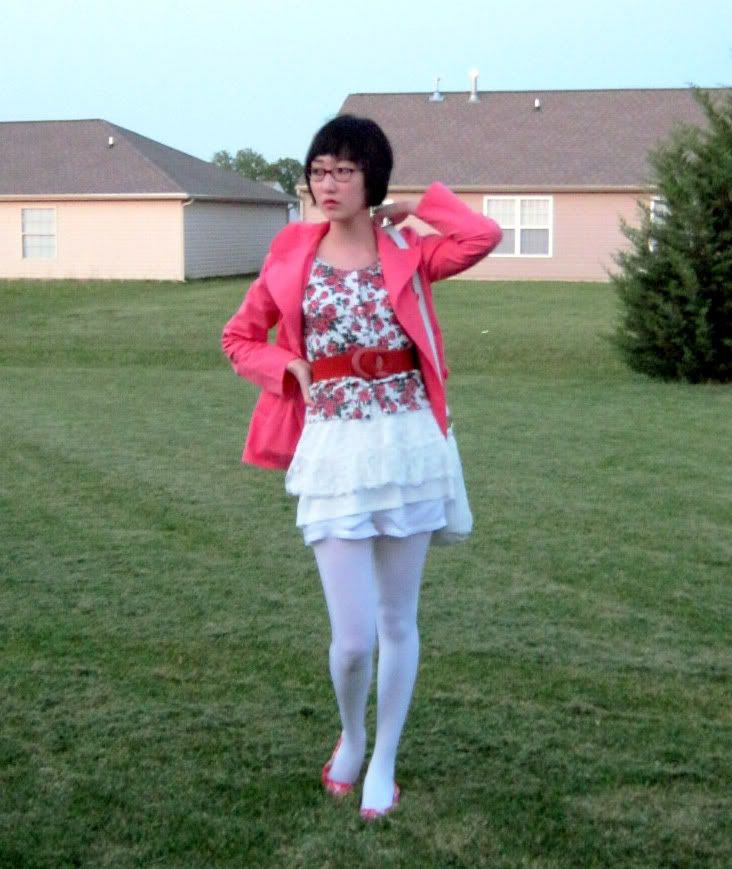 I apologize for the crappy quality of these photos (I feel like I've already said that at least 5 times before). Mr. Sun had to be a bitch and not wait for me.
What's Lovely for Friday, May 14, 2010
: Holding a sugar glider named Fondue... then having it fondue on me. Woops.
I know, I know, the What's Lovelies aren't corresponding with the pictures, but please bear with me. I'm currently spending the weekend near the beach in a town called Hua Hin, which translates to "I can't upload new pictures for the next few days." But WOAH, what's this? We totally teleported back to the American Midwest in one day! Suck it, Spock, I got this teleporting thing down. (just kidding, I love you, Spock)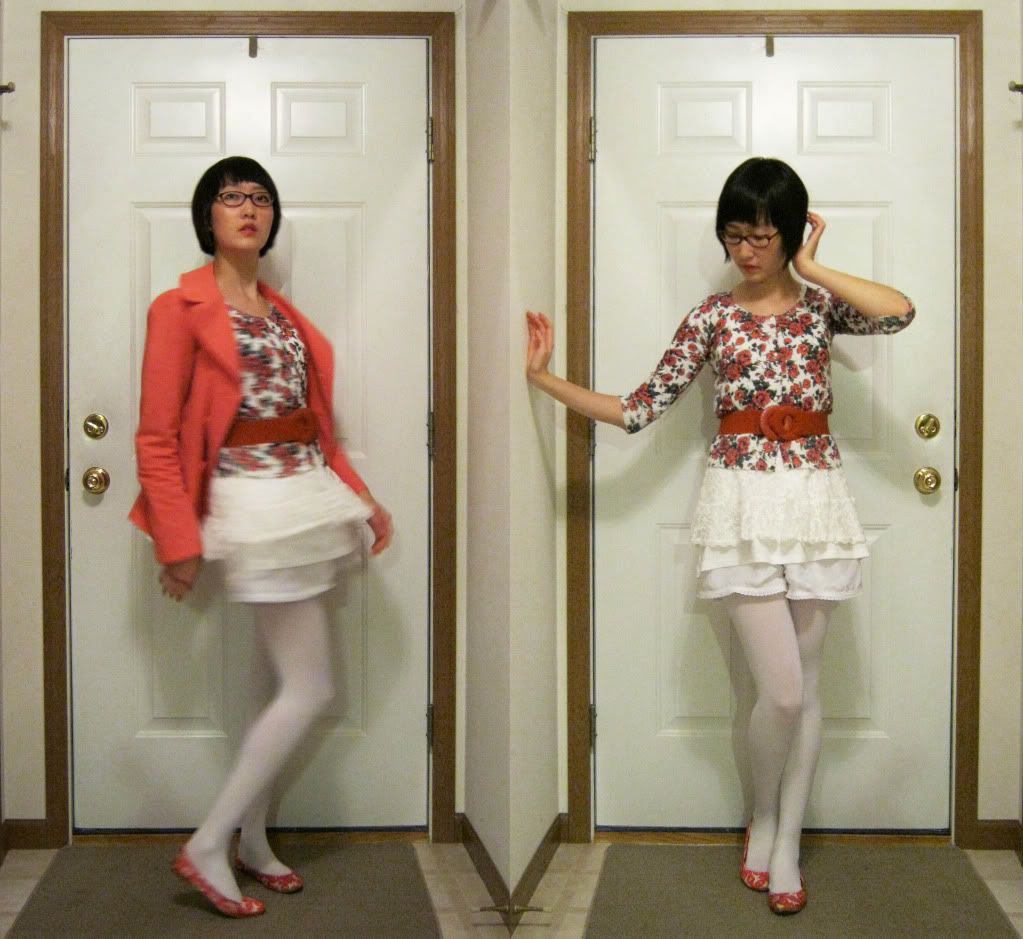 This outfit is more peripherally inspired by the main fashionista of the scene,
Charlotte "Chuck" Charles
, rather than a direct interpretation like I did the other characters. I've been saving this cardigan for ages since I first bought it, not only because it was so sweet (have any of you ever done that? save a piece of clothing for that special debut?), but because it struck me as something the sweet Chuck would wear. Though we aren't similar in personality (
Emily
said that I was more of an Olive, which I'd like to think is true), we do share the same nickname-- "Chuck." Granted, only a few people call me that, but I say it counts.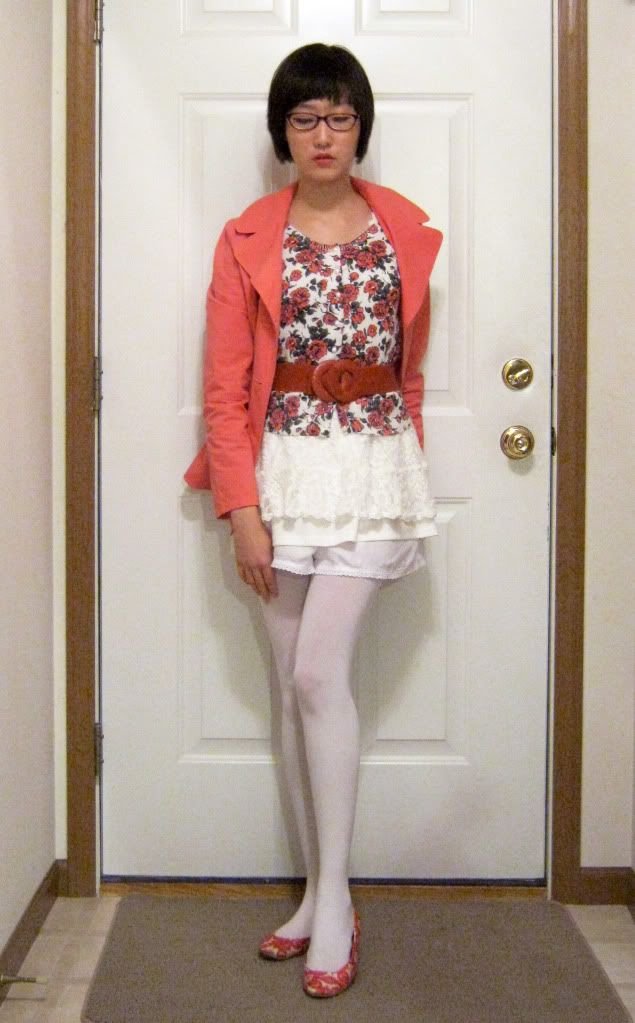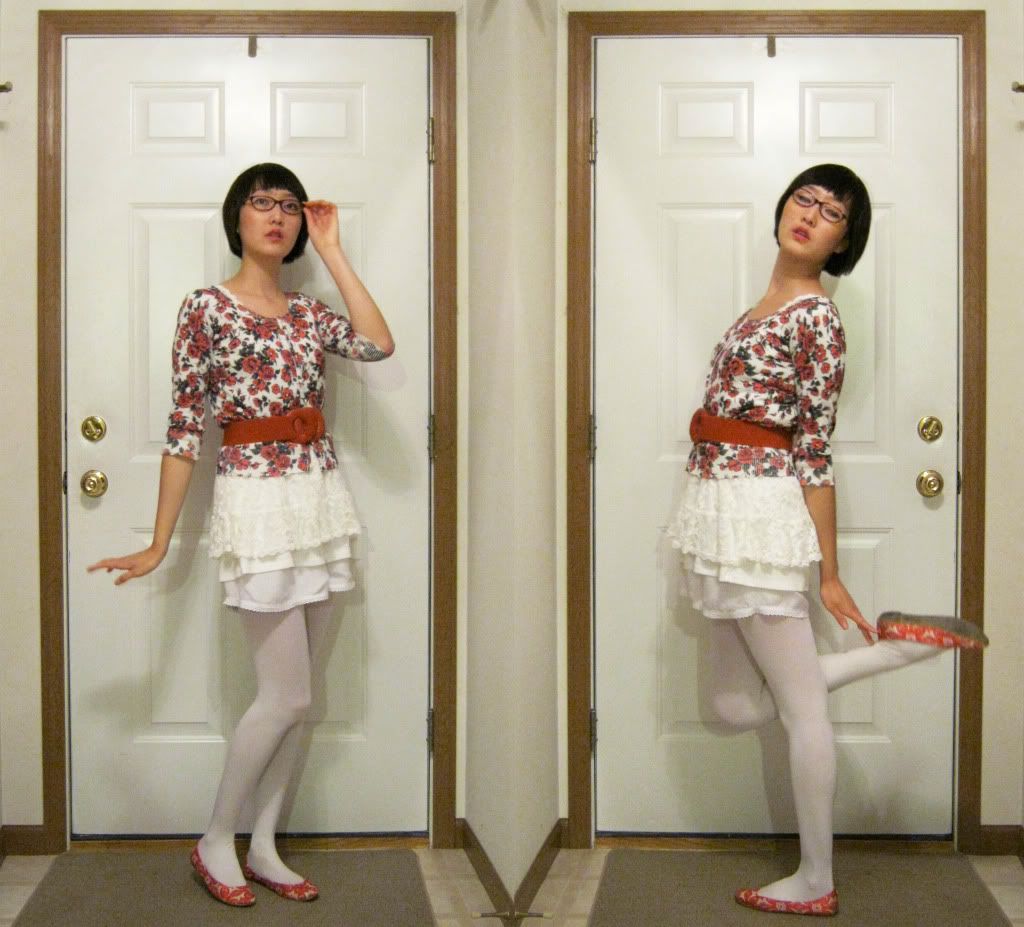 Cardigan, Skirt- TJMaxx : Underskirt- Mom'd : Tights- We Love Colors : Flats- Old Navy
What's Lovely for today, May 15, 2010:
Writing names and drawing sloppy stars in the beach sand.