Monday Monday, I can never feel hot and wonderful on this day as any other day, it seems. Thus explaining the simple go-to outfit.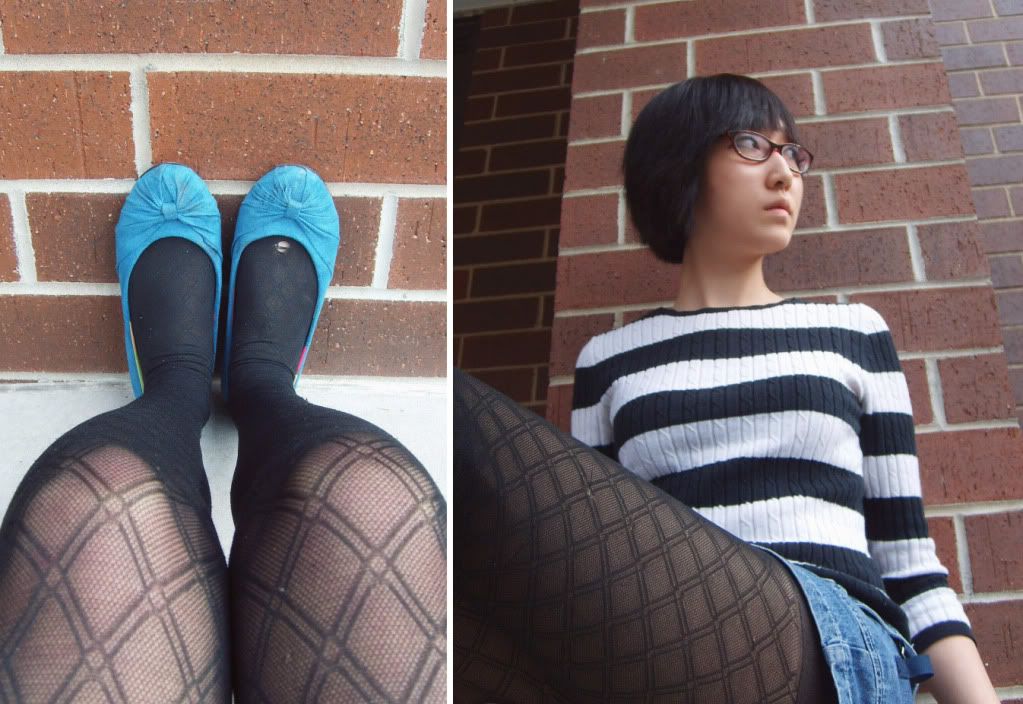 Oh wooops, didn't know these became peekaboo tights.

Sweater- Express : Shorts- secondhand : Tights- long ago? : Flats- Charlotte Russe : Cardigan- Pretty Good via TJMaxx

If this outfit looks strangely familiar to any of you,
you've probably been over at Lucy Marmalade's blog
. Partly on accident and partly on purpose (accidentally on purpose? yay oxymorons), I guess I look like part of the exclusive gang now.
Ms. Marmalade, consider this my formal application.
What's Lovely for April 5, 2010
: Smelling
hyacinths in the evening
air heavy with possible rain.