I can't lie: I almost didn't post today because I spun myself into a fine tizzy of a low, low, LOW mood. I'm usually a pretty chipper person who prefers a laugh over a frown, but sometimes I find myself in such a dark place that I just want to wallow in the worst way possible. And posting these beautifully flowery pictures would've been a lie.
But as it goes for me, time changes a lot of things, especially perspective. Perspective is key to keeping your head above the water, and I doggy-paddled in the most pathetic way to the surface. Trite metaphors aside, just as I can periodically go under, I can never stay there for long. Friends are just too funny sometimes.
So! Continuing on the original plan, here's the second week of the third installment of the Alive Again! wardrobe project, brought to you by
Pushing Daisies
. Whew. I really should've rethought the name for this thing.
This week's inspiration is:
Olive Snook!
Say hello, Olive! OK, don't say hello that snarky, we're not Chuck.
What I noticed about Olive's style is that despite her name, she doesn't always wear green. In fact, I'd say that she wears a lot of pinks and purples (even a little red) when she's not wearing her work uniform. She takes advantage of her figure with halter dresses and showin' alotta leg. Her make-up of pink lips and thin eyeliner is equally as feminine.
If not the carbon copy, I hoped that this outfit had an Olive feel to it. I mean, it couldn't be exactly the same down to the t. God knows that we're complete polar opposites when it comes to body shape. Note: Kristin Chenoweth has impressive boobage; I have less than impressive boobage. The woman is clearly more well versed in the art of heels as well.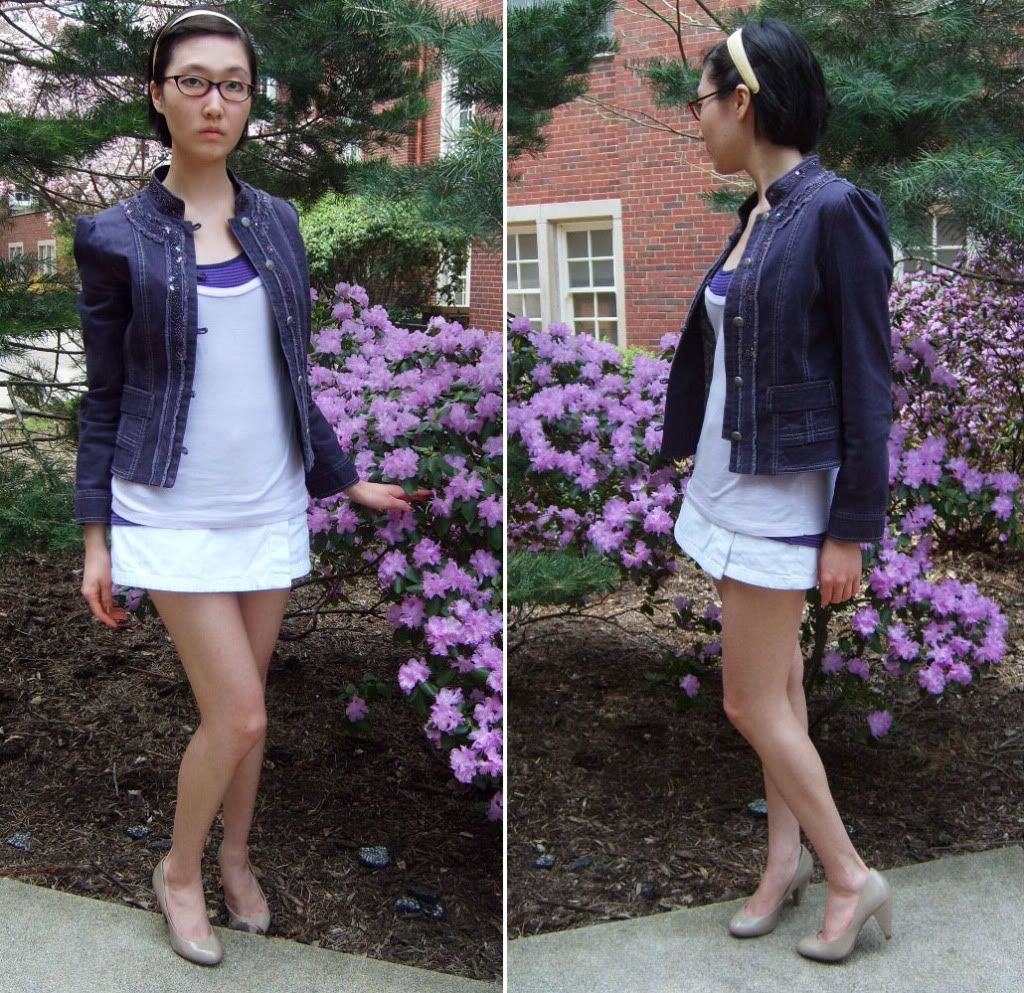 Please excuse the weird "I'm trying to be a model but it's sorely not working" face. I still don't know what to DO with my face in photos.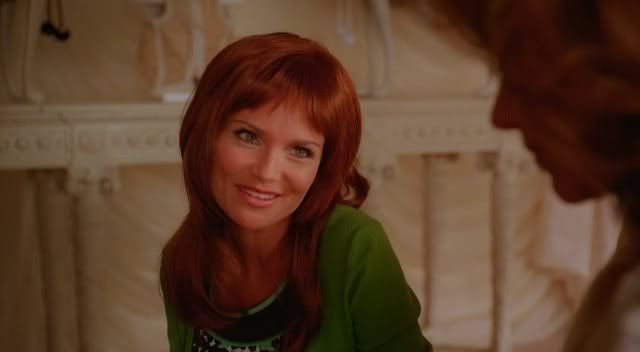 Sometimes that red's on her head (ah-ha! rhyme).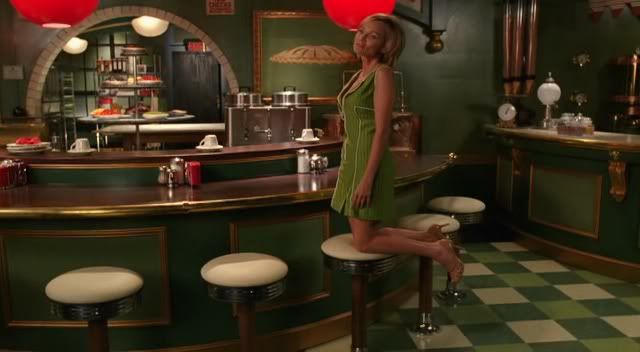 Never is Olive seen in anything lower than 3-inch heels, especially of the nude-colored variety. How she does it on a daily basis, I will never know.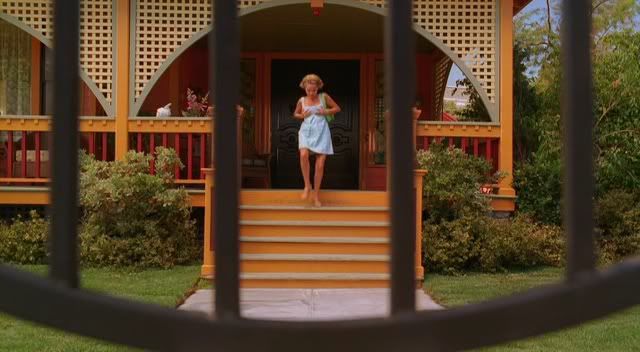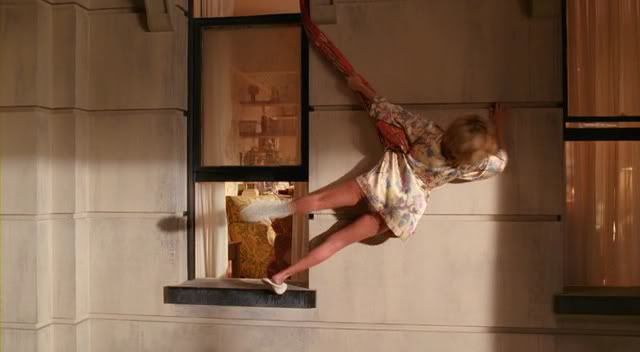 Ever and always the graceful swan in floral. [All screencaps taken by me, no copyright, etc.]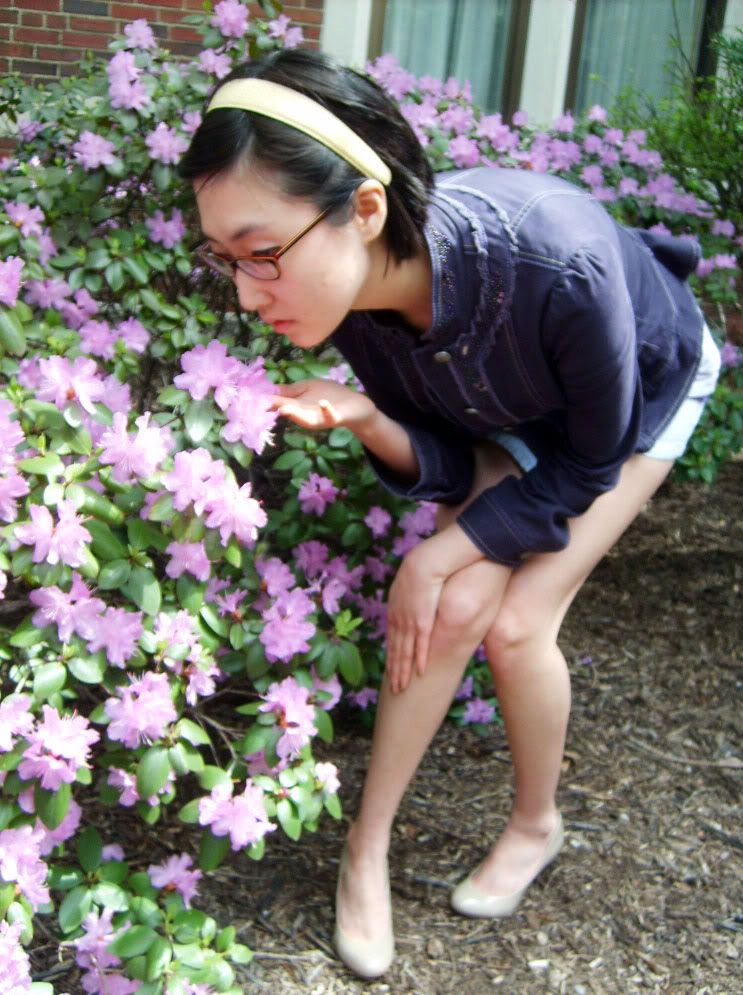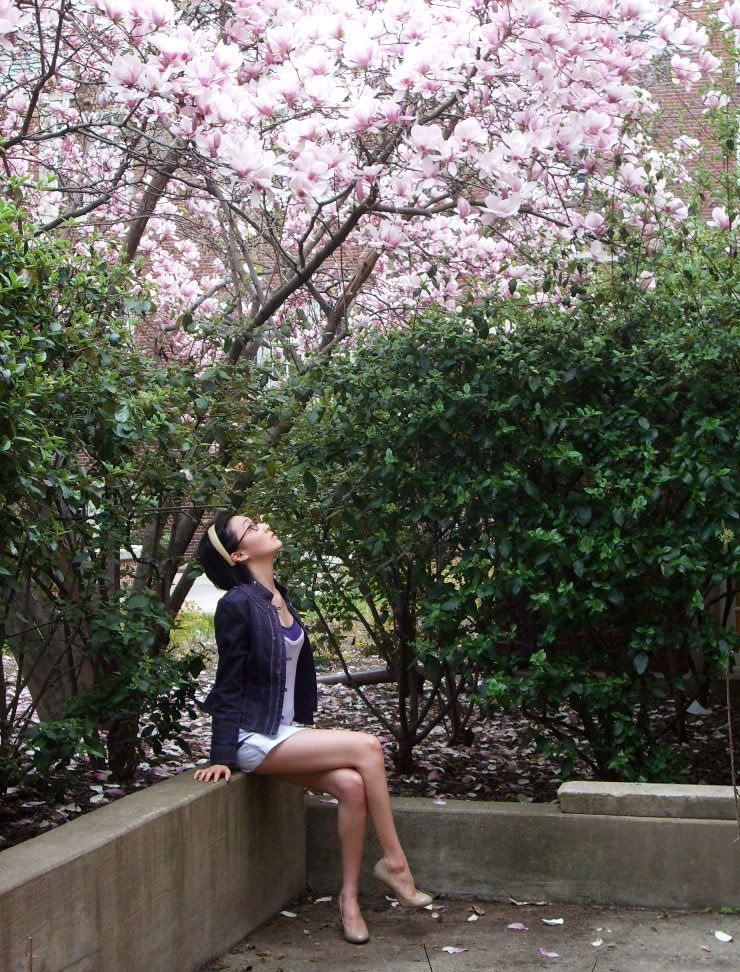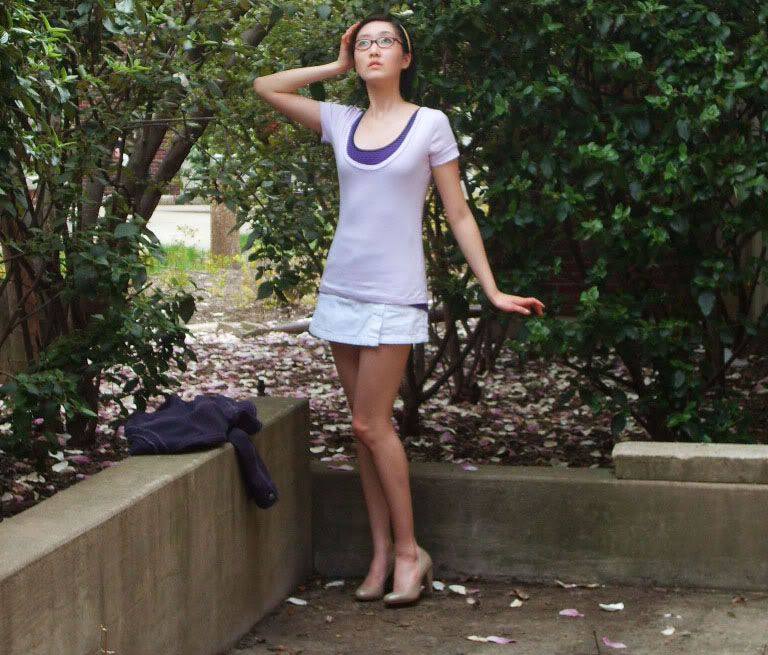 I have to admit: these pictures are a bit of a lie because I totally wimped out and changed into flats later in the day. Forget boot camp, how the hell can one survive in HEELS camp??

Jacket- Korea : Tank- Old Navy : Shirt- Gap : Skort- secondhand : Heels- Steve Madden via TJMaxx (new purchase from the weekend!) : Headband- Claire's?

What's Lovely for April 6, 2010
: Remember yesterday when I talked about smelling spring flowers? Well today when I was walking around campus, I saw so many explosions and clusters of blooming flowers that I would gawk at each pretty tree I passed by. I wanted
to reach up and bury myself in their sweetness
until I wouldn't know what to do with myself.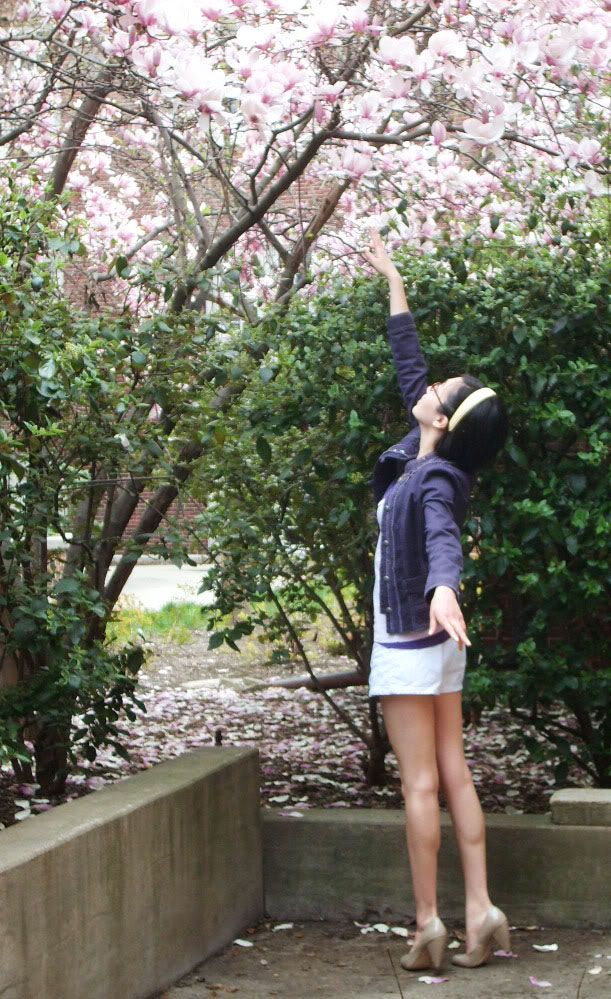 And what Olive Snook post would be complete without a song?
This is the song that helped me get through my dark mood, just as it did for Vivian. :) Oh how cheesy I am. If you want to help the cheese, listen to the whole song

HERE

.