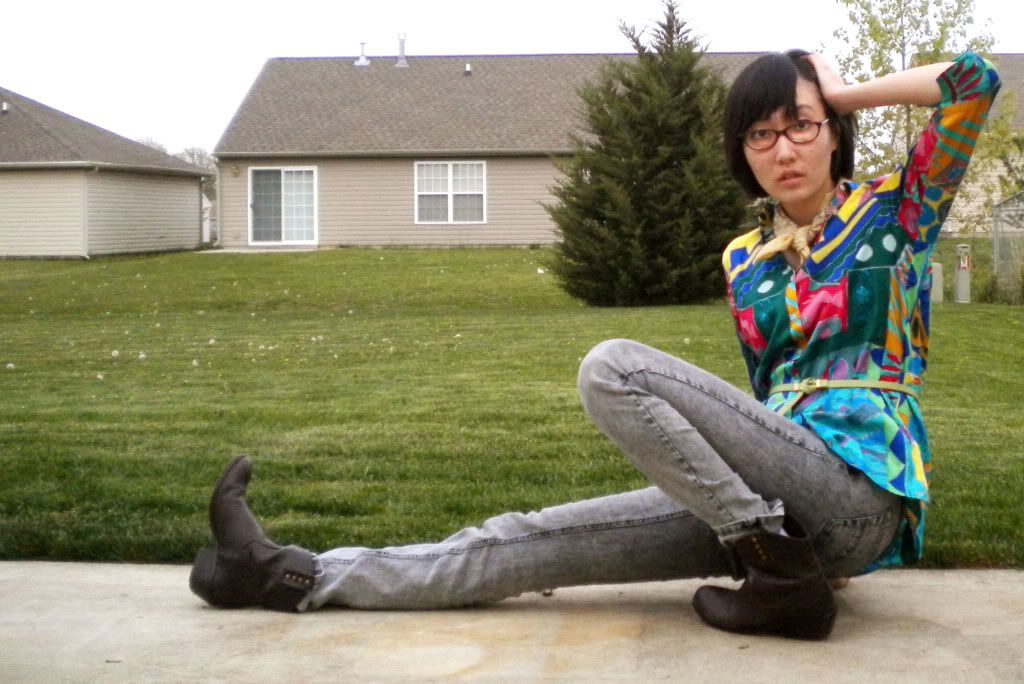 Sorry that I keep on being a day behind on outfit pictures... the burden of having to use a borrowed camera.

Shirt- Ralph Lauren Petites via TJMaxx : Neckerchief- Mom's? : Belt- secondhand : Skinnies- via Macy's : Booties- Rebels via TJMaxx

Yet again, the picture above is from yesterday (isn't my backyard view just thrilling?). The jumping pictures from today are below. I'd like to believe that in another lifetime I was a dancer, but in the meantime... amateurism for the win.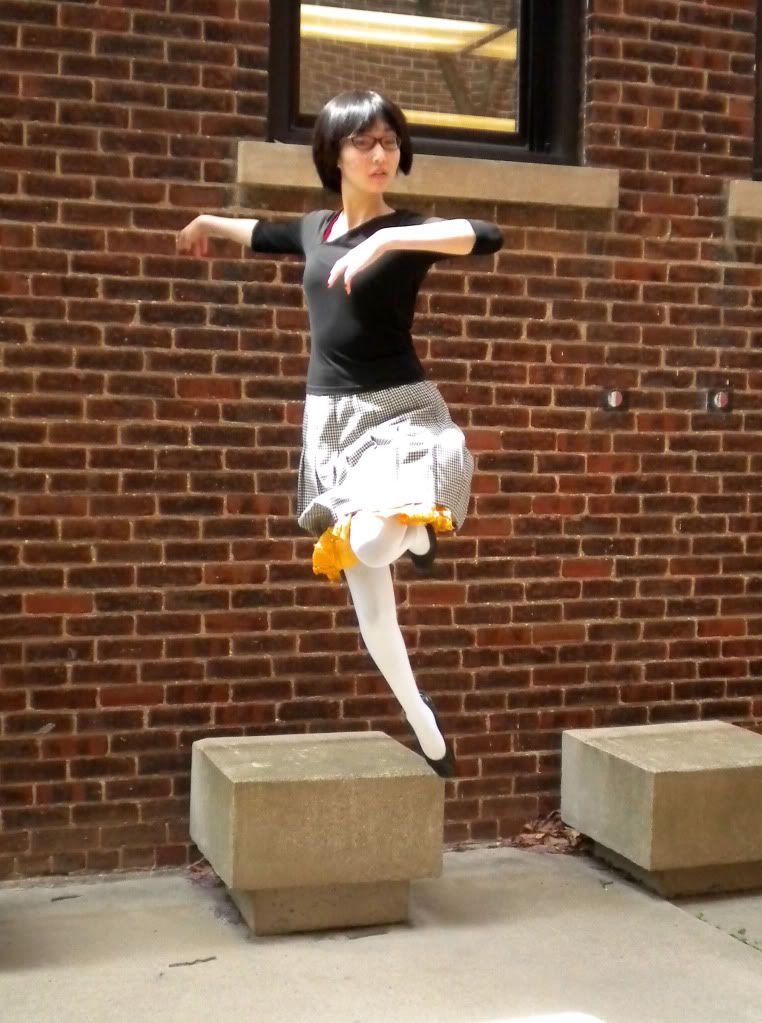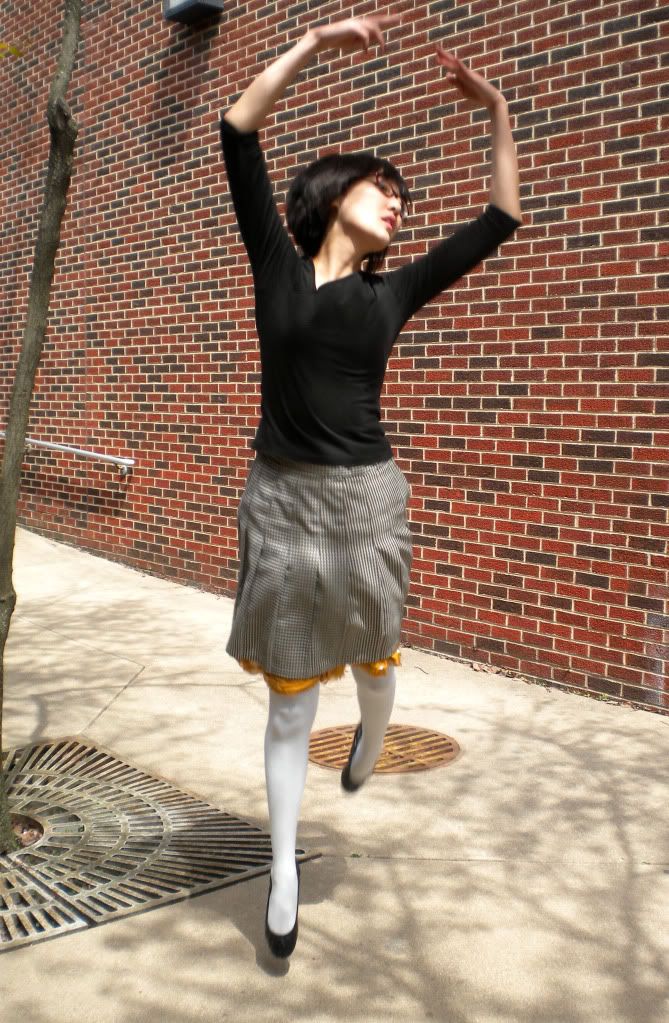 Lookamee, I'm a pretty graceful leetle butterfly, I'm spreading my wings!

Shirt- secondhand : Underskirt- Indian skirt I got at the mall years ago : Overskirt- thrifted : Tights- We Love Colors : Flats- Gap

Today's outfit is... not bad, but not one of my favorites. Usually when I put together an ensemble, I base it around an idea I have. The idea was layering the thin yellow skirt under the more structured black and white pleats... then it sort of fell flat. One of those days, you know? I'd give myself a B-, if I was generous. Hence, the jumping pictures-- I needed to make these pictures interesting somehow, it's
showbiz
.
What's Lovely for April 20, 2010
: Having a friend inadvertently stumble onto your blogging photo session.
Woops
.
Look who creeped on us! Why, it's our good friend, Caitlin!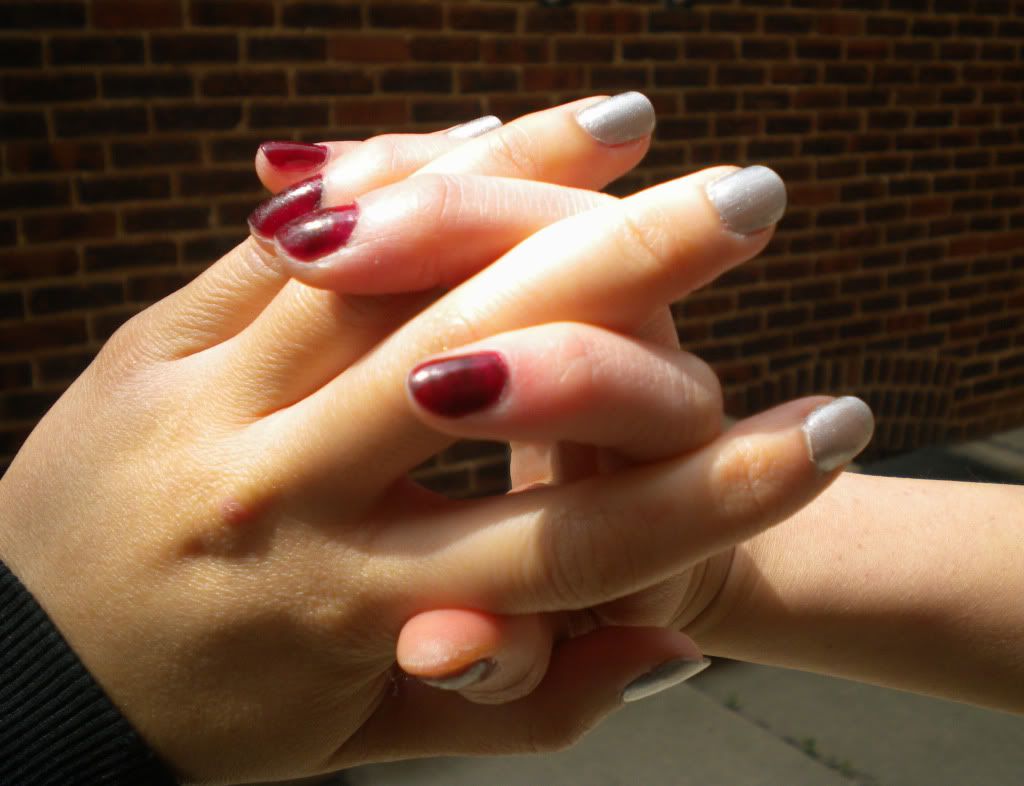 Geez, Pink always does have a way neater manicure than I do. Another fun fact: with our nails together, we make my high school colors!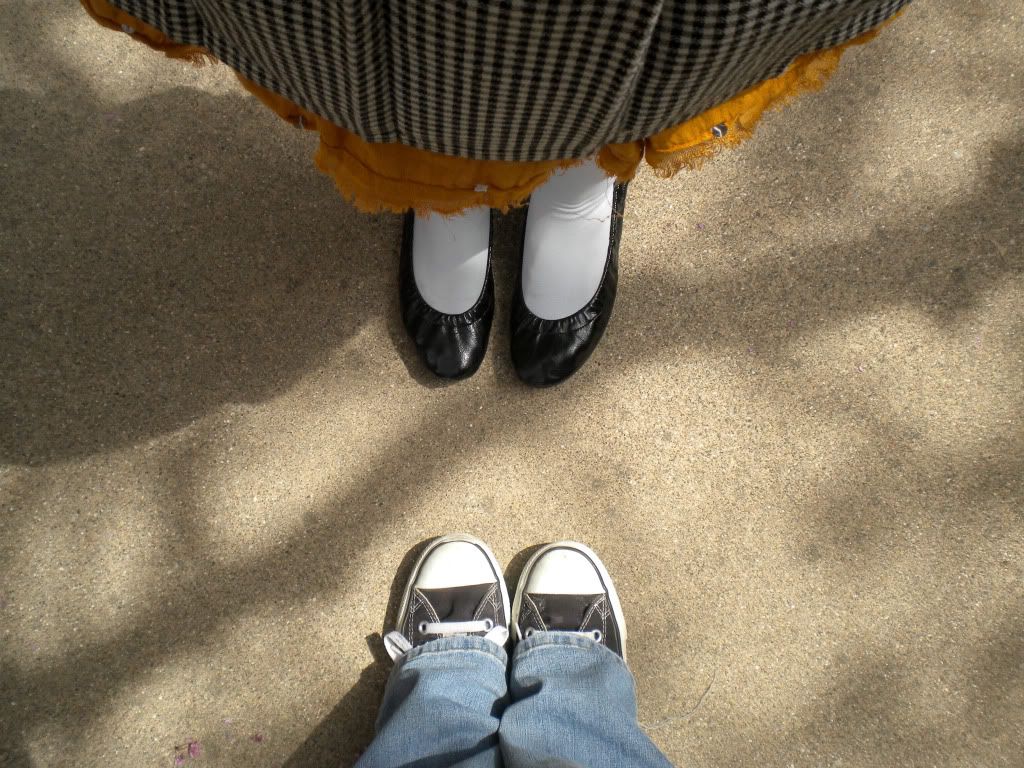 The obligatory "hey, we have feet" shot.