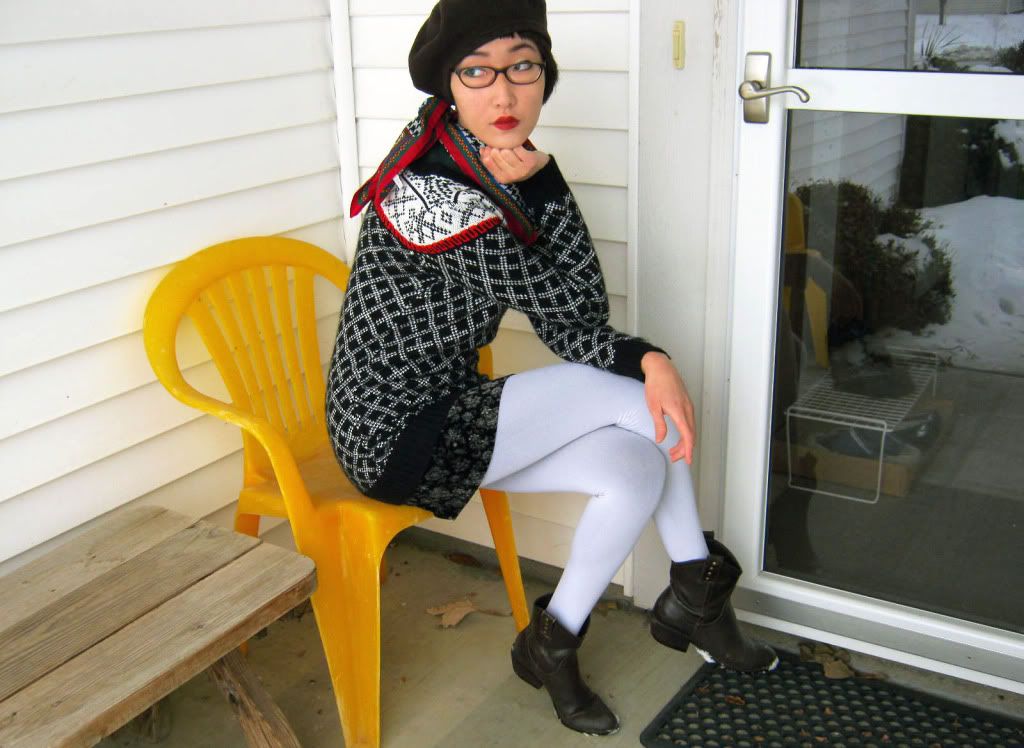 Guess who my sartorial inspiration was?
What is this, an honest to Gandhi outfit post??? I have to say, getting back in the saddle felt good, even though the saddle was remarkably dusty. And yes, I'm still talking about a figurative saddle.
Aaaaand that's honestly all the pseudo-witty things I have to say for today. I believe any and all possible one-liners went out the window once I drank that salted caramel hot chocolate from Starbucks today. I hypothesize all that sugar went straight to my head and sucked out all funny things to say-- but that could just be the sugar talking.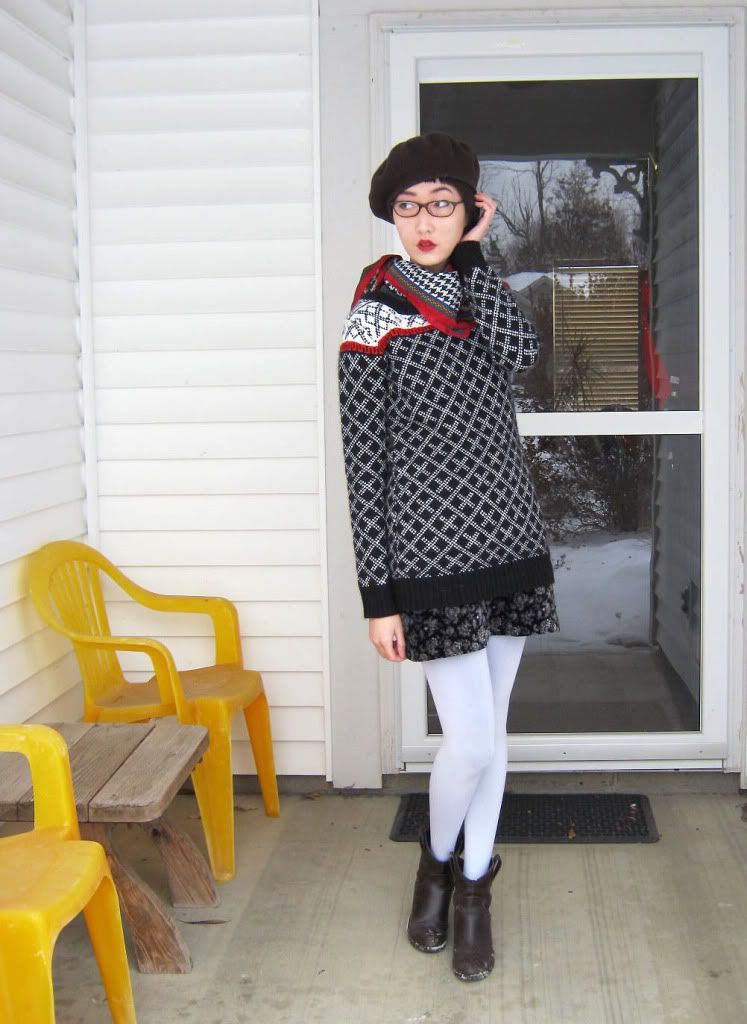 Sweater- 2890 (warehouse sale) :: Scarf- garage sale :: Skirt- secondhand :: Tights- We Love Colors :: Beret- Mom'd :: Boots- TJMaxx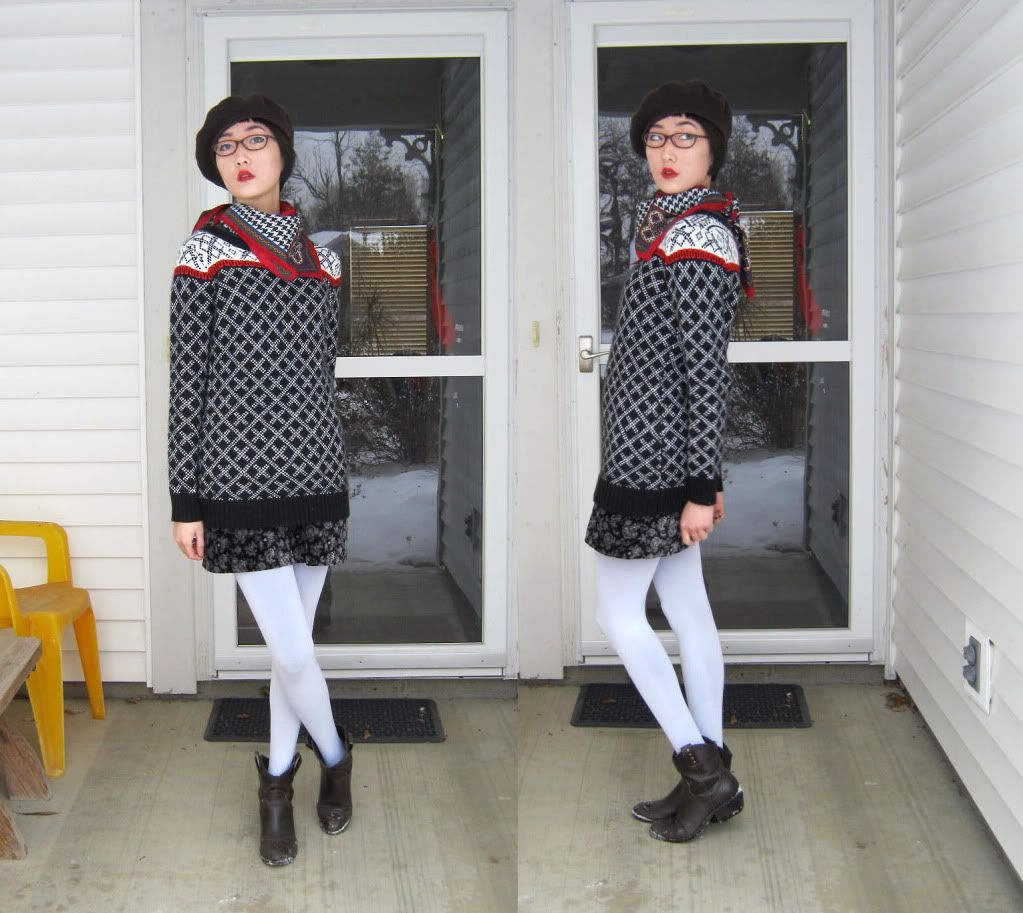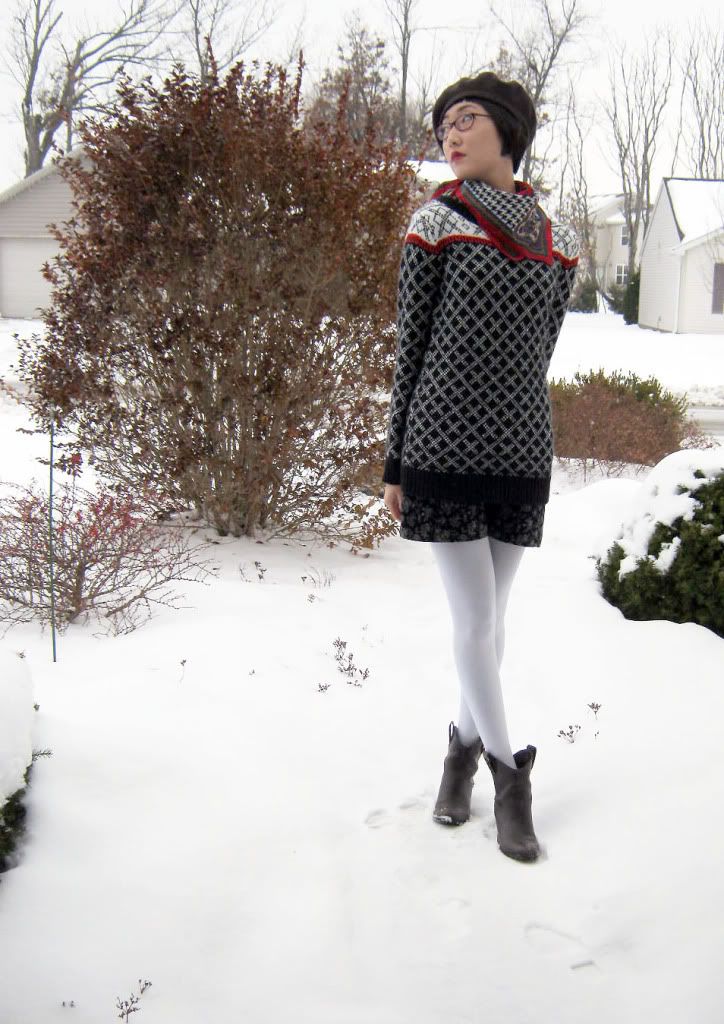 I wanted to post this to show that there's a good amount of bona fide WINTER here. Unfortunately, any pictures taken as this angle were all dull and junk, which explains why the majority of pictures don't have a pretty snowy backdrop.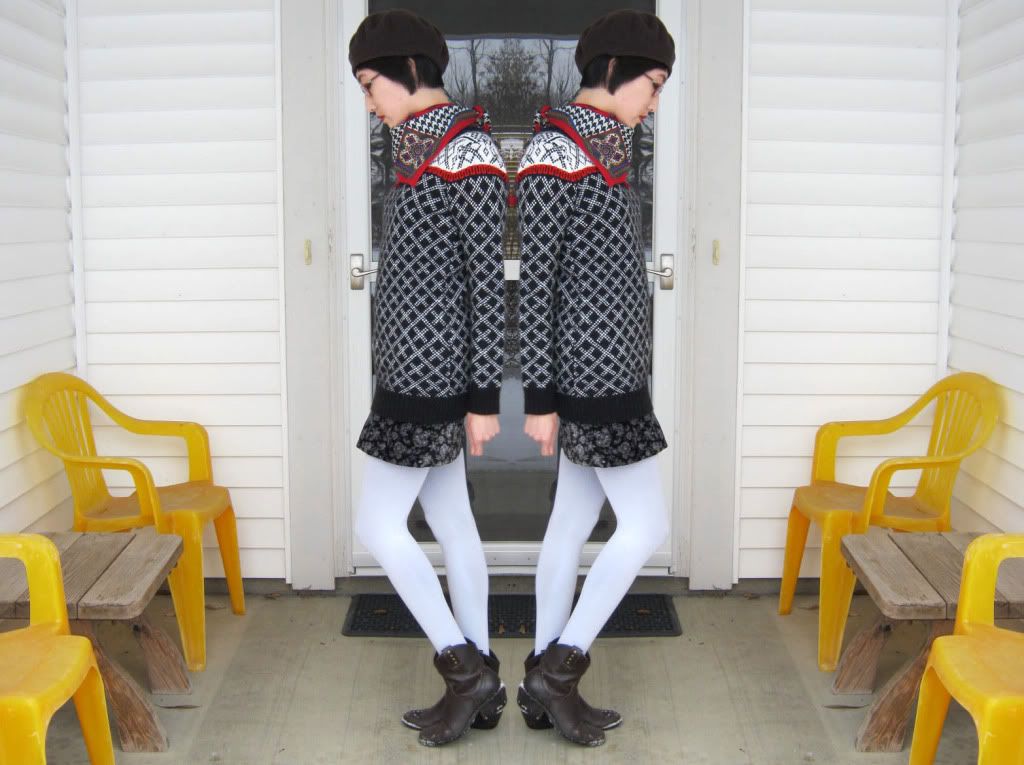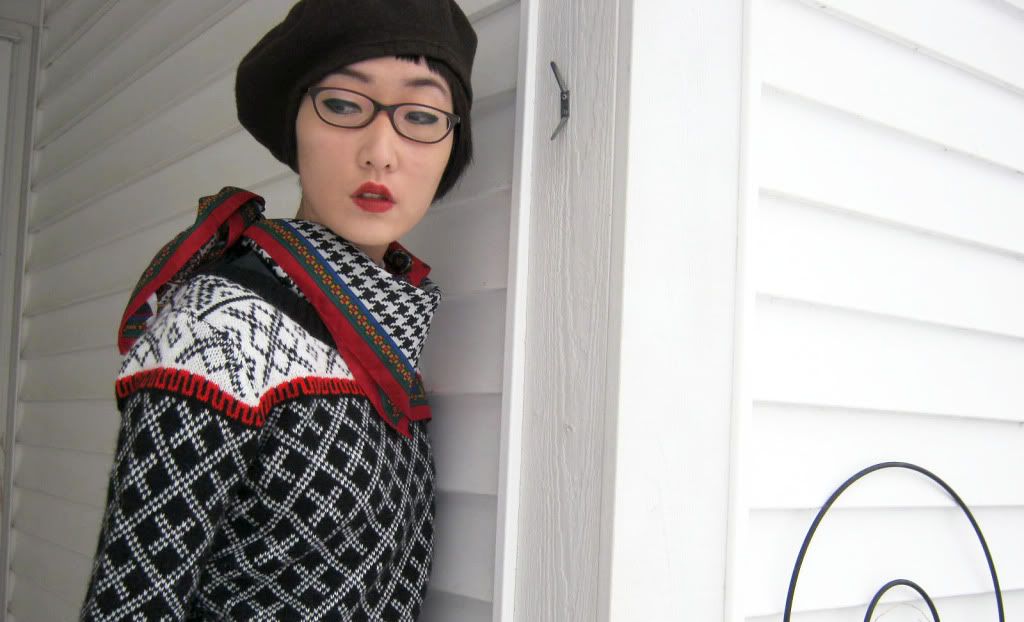 What's Lovely for December 22, 2010
(whew, haven't done one of these in awhile! wudda surprise):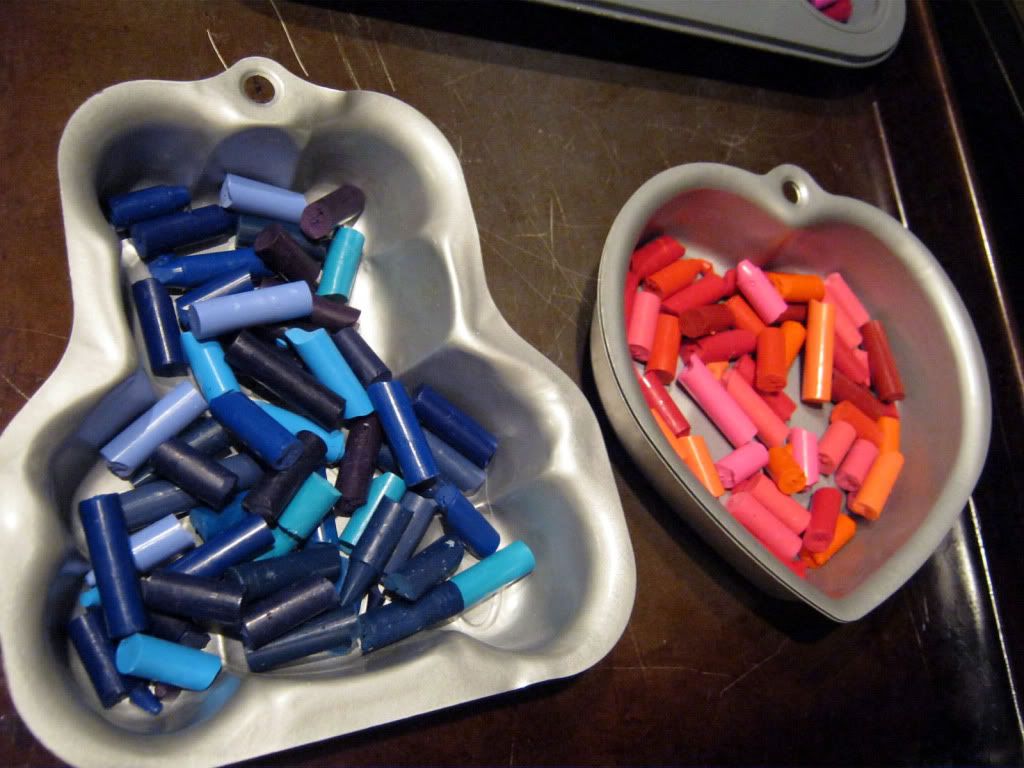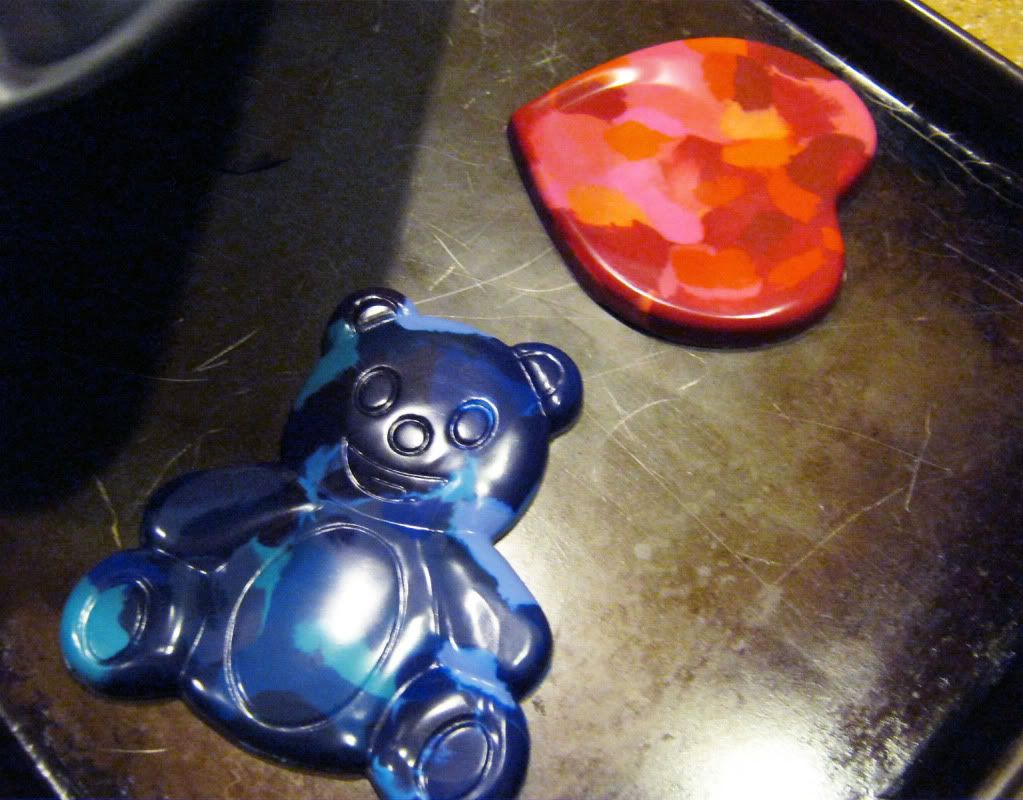 ... to this. With the magic of an oven! How about that.