What's Lovely for Monday, July 12, 2010: Asterix on a lazy day (perhaps a bit too lazy? oh dear)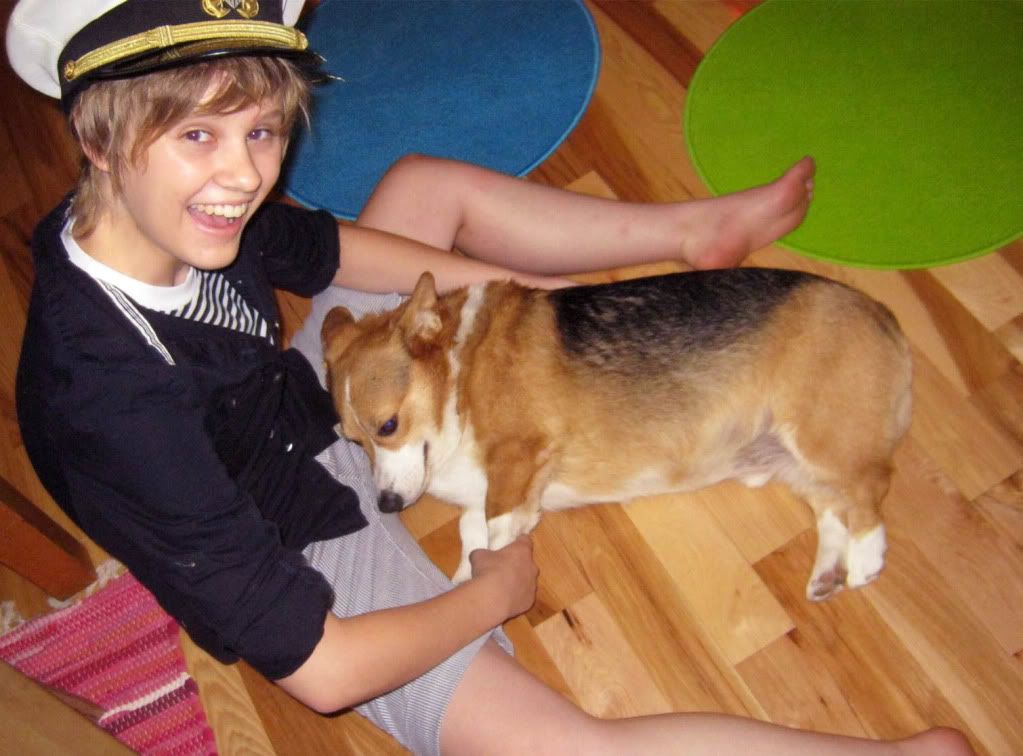 What's Lovely for Tuesday, July 13, 2010: Shaking hands with a Corgi-- it's always nice to do business with them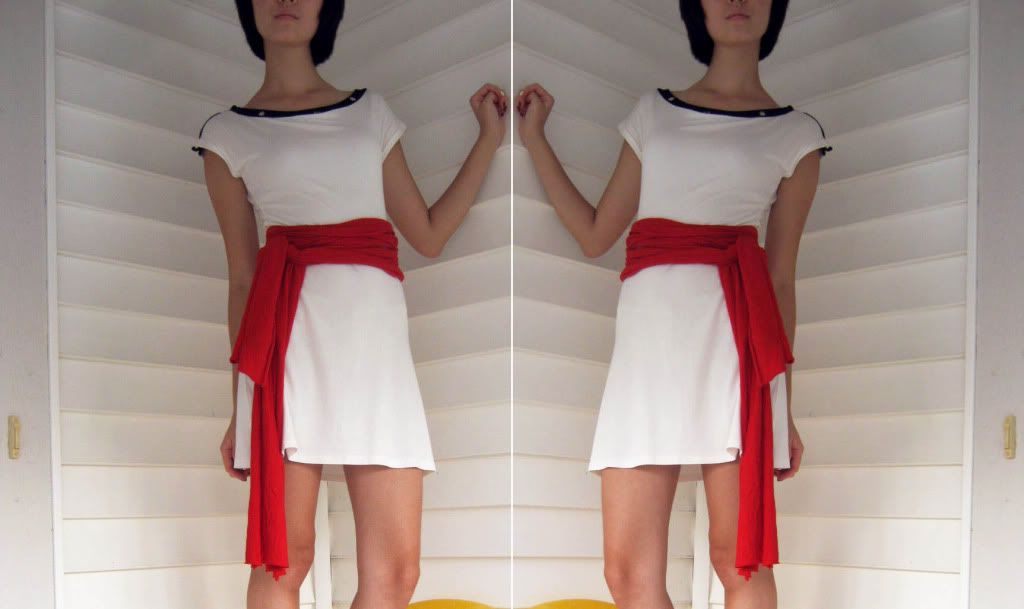 What's Lovely for today, July 14, 2010: Happy Bastille Day!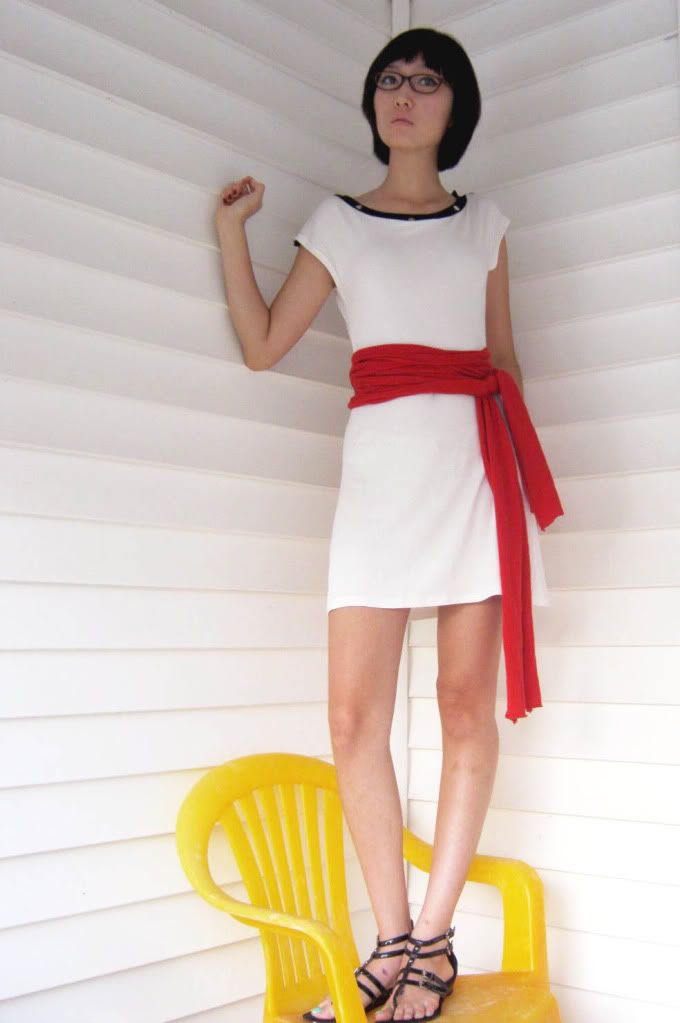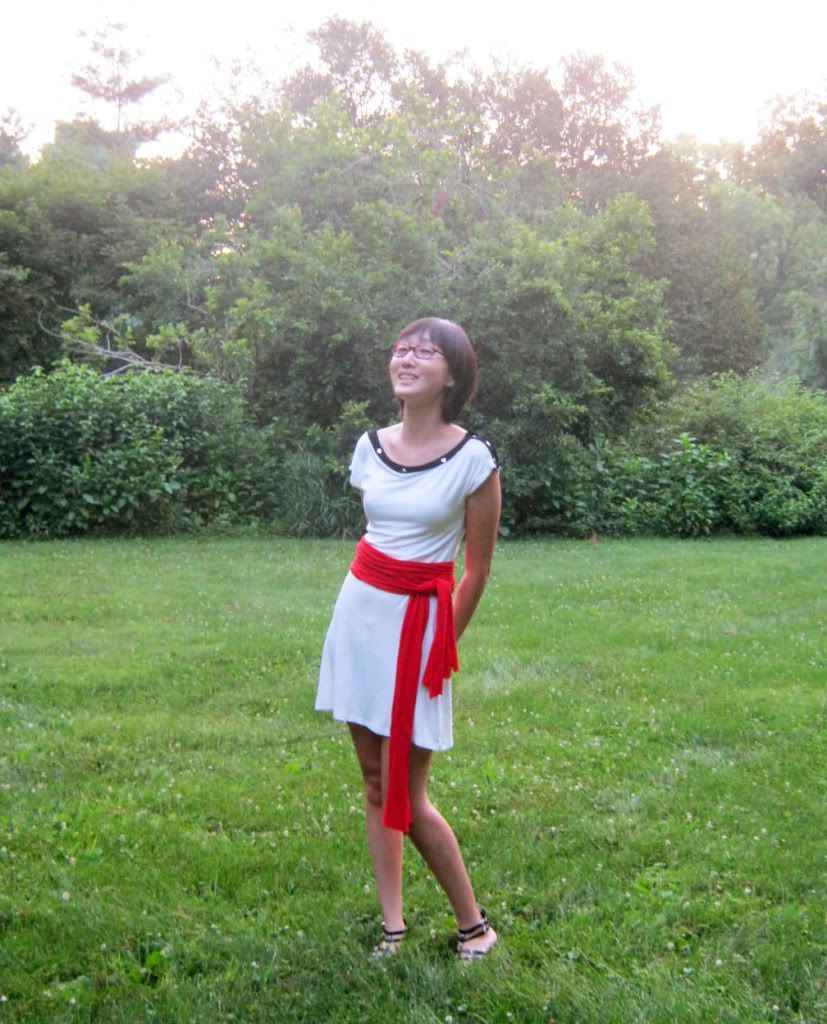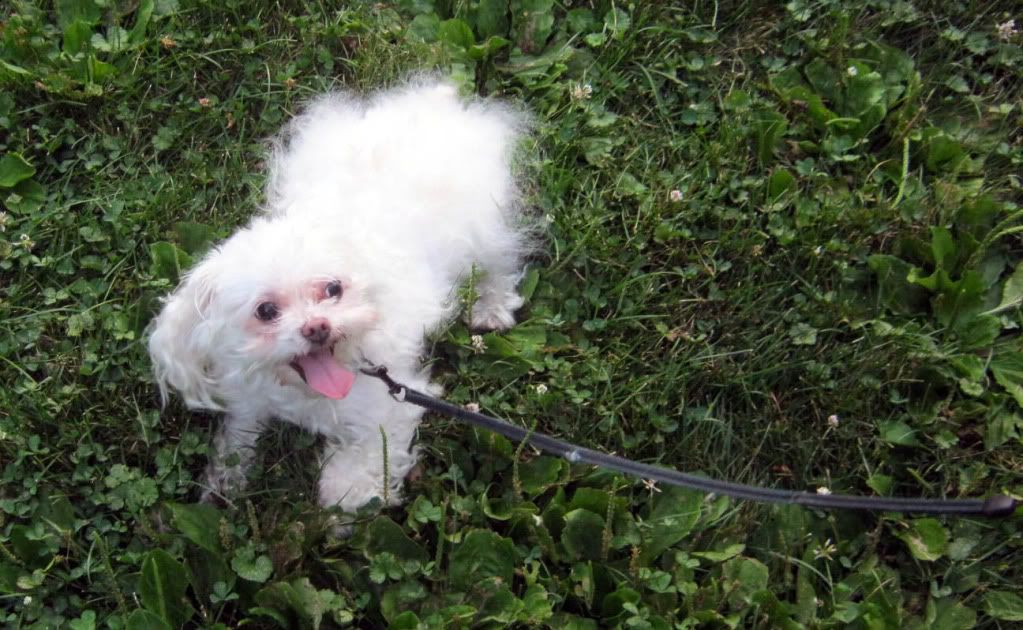 Dress- gift from Pink in Thailand :: Scarf- American Apparel :: Sandals- Nine West via TJMaxx
Today was Bastille Day! I decided to celebrate as the French do, though I'm not French in the slightest. Il etait une fois que j'ai appris ce langue, mais je suis assez stupide avec le francais maintenant. Sacre bleu. The way I celebrated was being a rebel and dressing barely nautical (no reason). That's why I broke all the rules and took my dog out on the town with Grimsay and we just hung out in the park for approximately five minutes because swarms of insects attacked our skins.
But before that, we (i.e., she, not me) went dumpster diving and got a loot of cardboard. Anybody want to guess for what? Come on, guess!
Hint: something vaguely magical