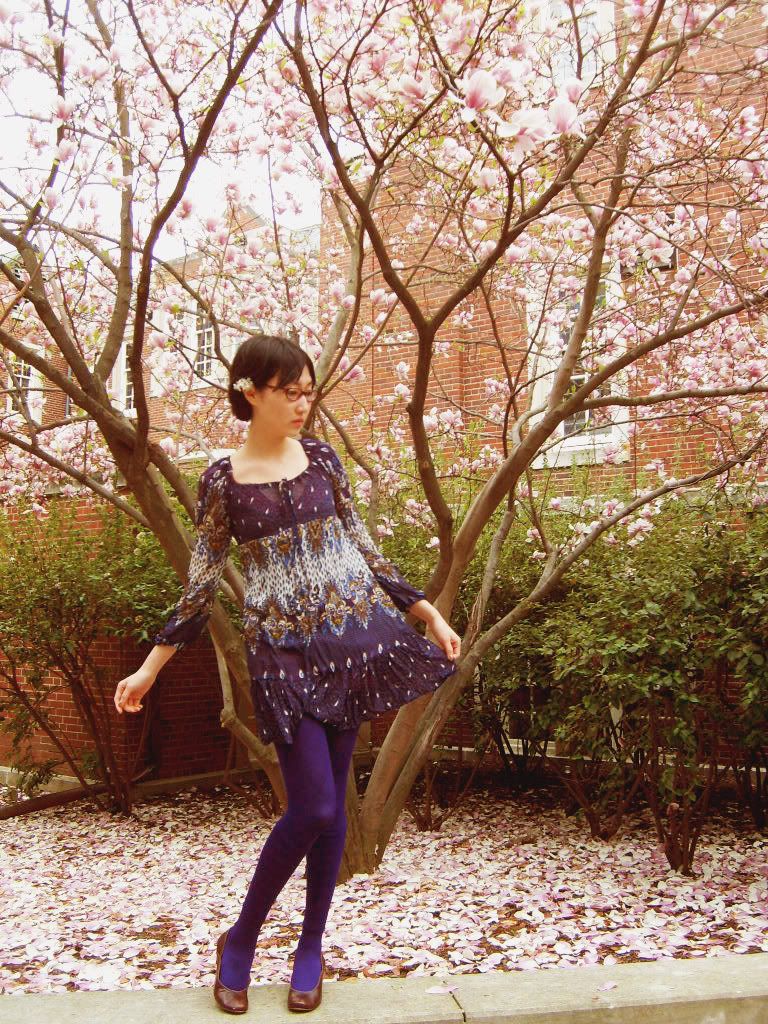 No, don't fix your televisions, the color's intentionally this way. I had no idea why my outfit came out looking ultramarine blue rather than purple, so I fiddled with the colors so the photos looked "vintage." Strangely enough, the purple is truer in these manipulated versions.
What's Lovely for Saturday, April 10, 2010: Scoring two little vintage treasures at a garage sales. What's lovely in general is that while the weather's getting warmer, it's getting to be garage sale season.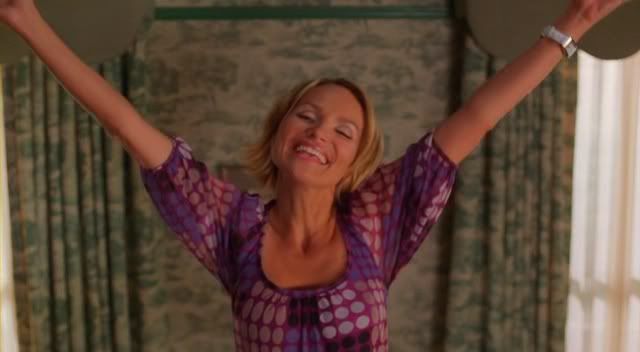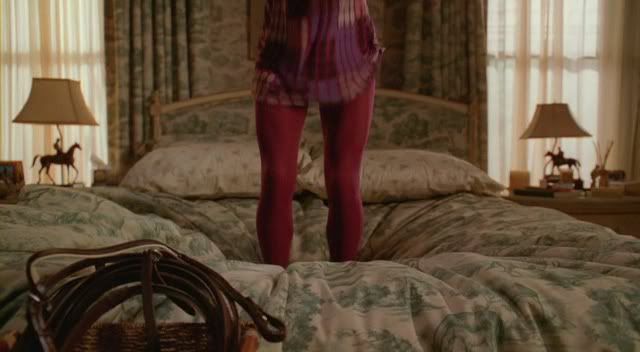 It's unfortunate that both of my Olive-inspired outfits were both purple. But what can I say, I'm short on cleavage-baring wrap dresses with fun patterns and cute waitress dresses, so I made do.


Thank God these photos were salvaged before the untimely fall of my camera. They're long overdue, these were taken this past Thursday (yipe!). So enough yappin', more pictures.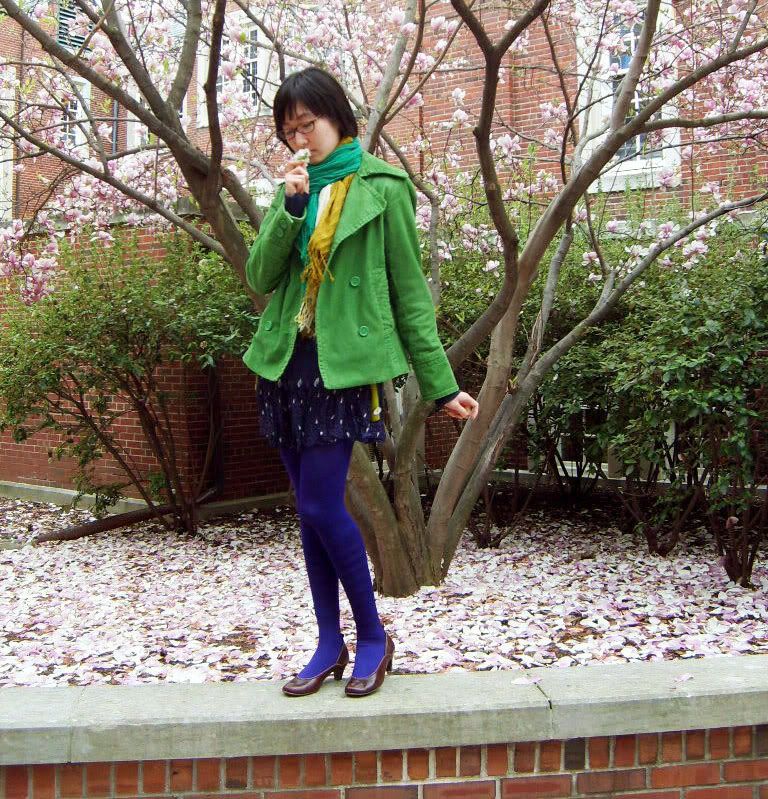 This is a complete posed shot because a) I couldn't really smell that flower and b) I never look this sweet not sniffing a flower. Oh, how the lies are REVEALED.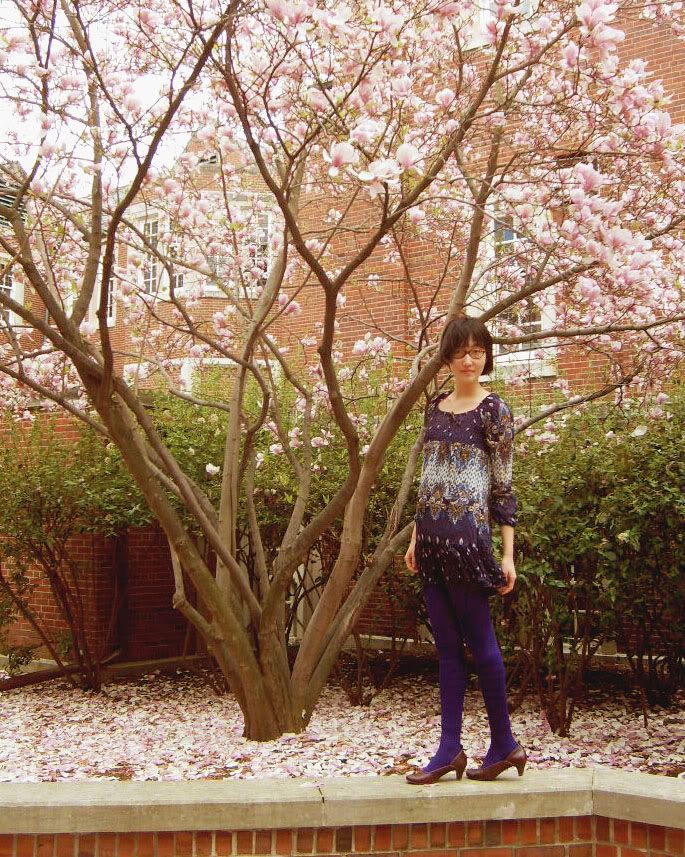 For lack of better judgment, I'm putting this completely unflattering photo of me online just 'cause the outfit and tree look nice. Oi.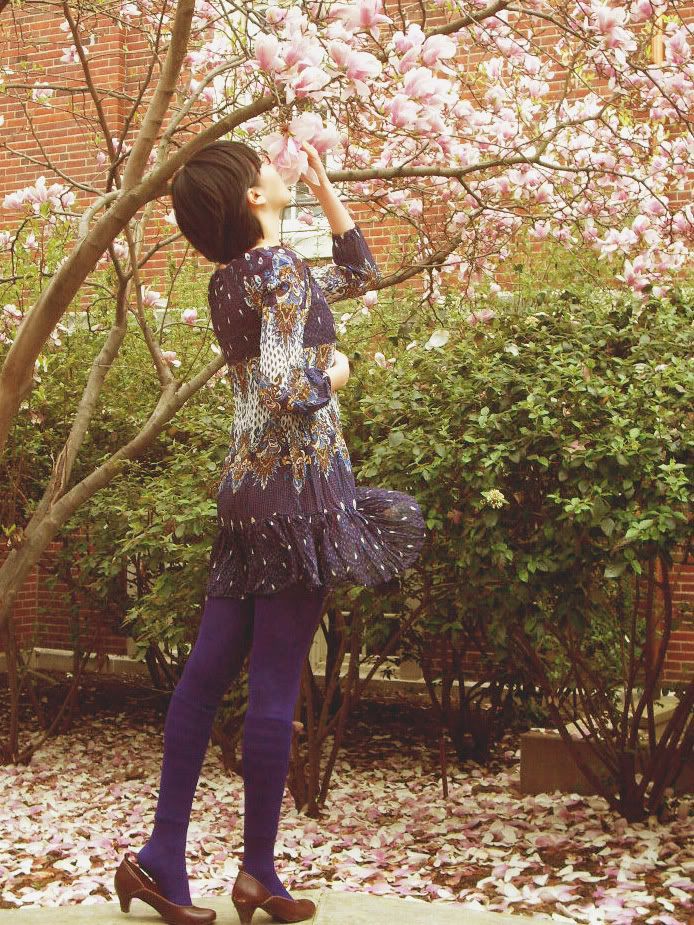 Again, can I even really smell that flower? Not really. Oh, and I don't have deformed ribbed legs, I'm wearing socks underneath.
Skip-skip-skip-to-my-lou-hoo-hoo
Dress- Xhilaration from Target via Goodwill : Tights- We Love Colors : Shoes- Gentle Souls via TJMaxx : Scarves- H&M and gift : Coat- Gap : Flower- Nature
The worst part about that picture right above is that Pink kept on telling me to skip-dee-lou back and forth, which I promptly did so while thinking she didn't get the picture, only to find out that she HAD awhile ago but just wanted to see me stupidly skip-dee-lou.

That treacherous wench

.

Emerson thinks that's funny too, that cad.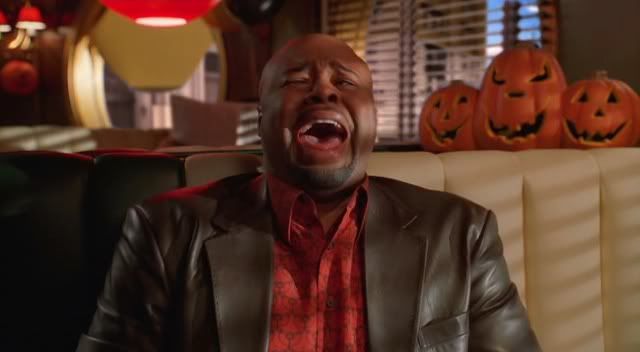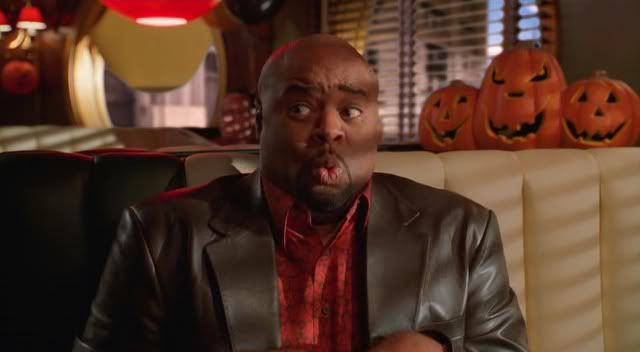 Guess who's going to be the inspiration for this upcoming week? [Screencaps by me, Coypright not by me]

And now, ladies and gentlegerms, my best Olive impression!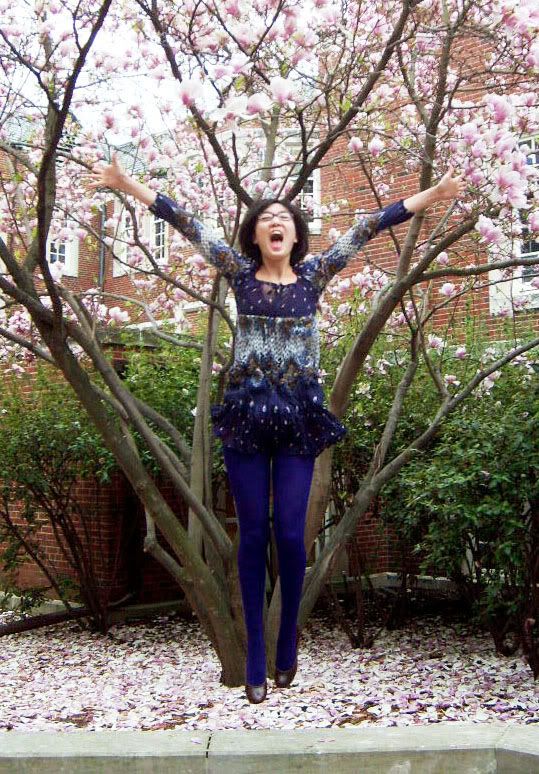 Thank God I didn't fall off. I didn't have a cushy carpet to fall on, only the cushy brick and stone. Potential owie.