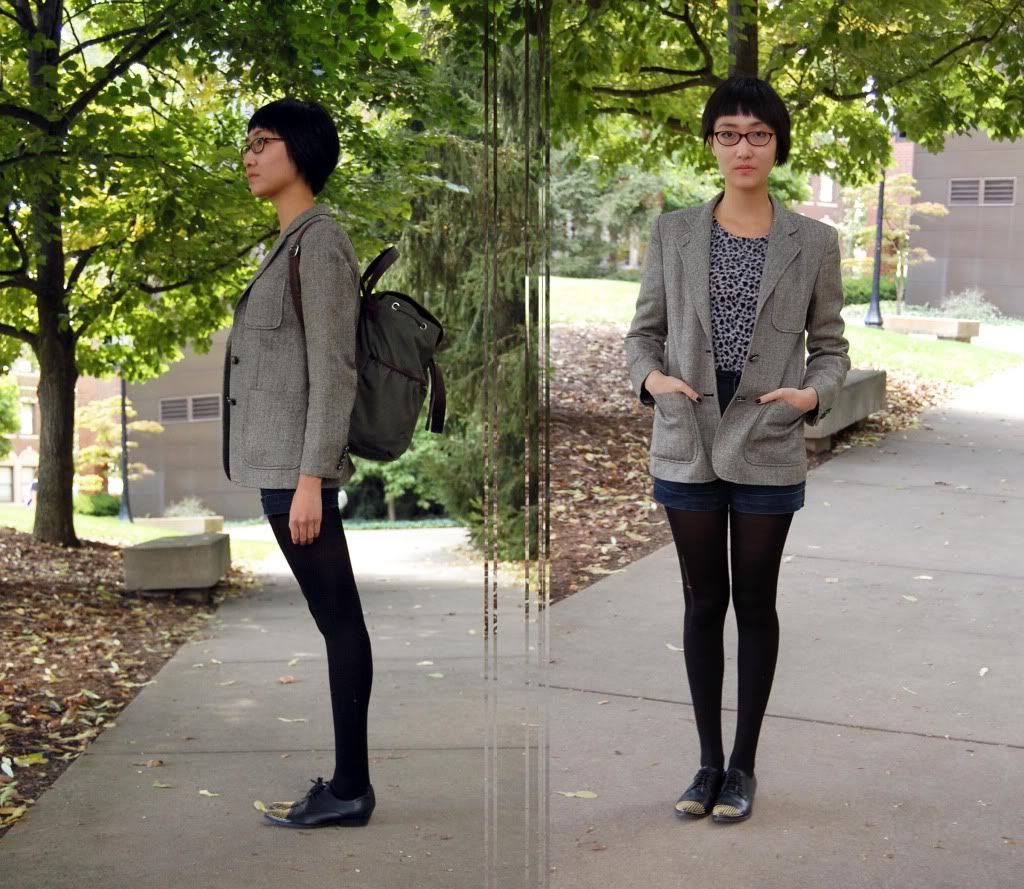 It's that time of year again, everyone. Time to dust off your trusty blazers, because that slight chill in the air isn't going to warm itself. Oh, and scarves, don't forget the scarves (though die-hard hipsters would probably argue that scarves are a year-long thing).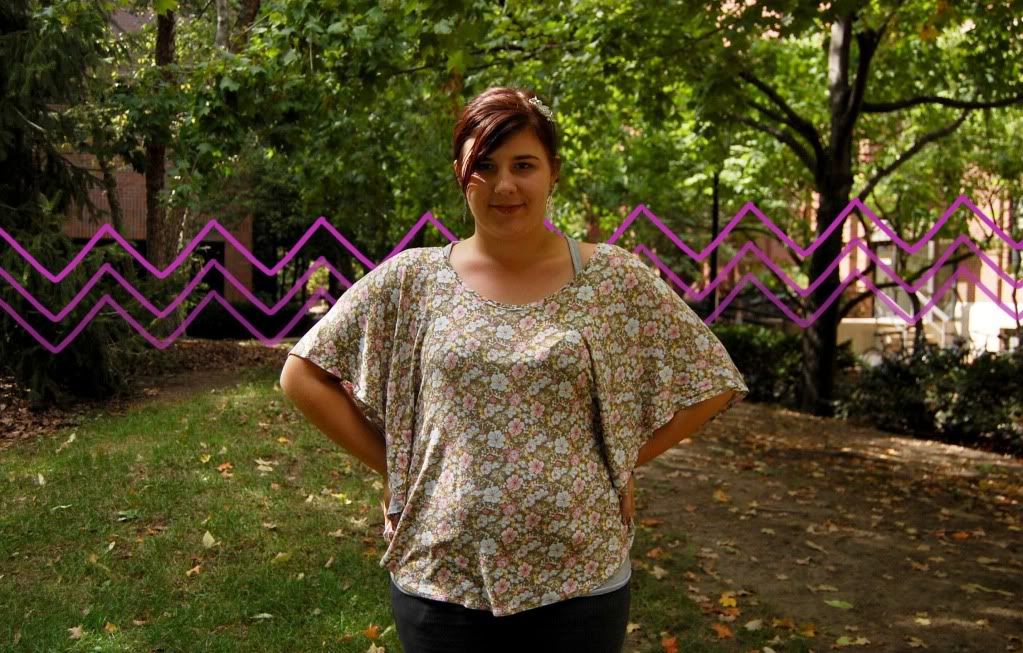 The other female in these set of photos that is clearly not to be confused with me is my dear friend Kirsten. She's ridiculous, derpy, cool, crazy and weird. Once, she jammed to "Party in the USA" and I told her that all her street cred was lost. Then she got it back by not caring about street cred. Boss.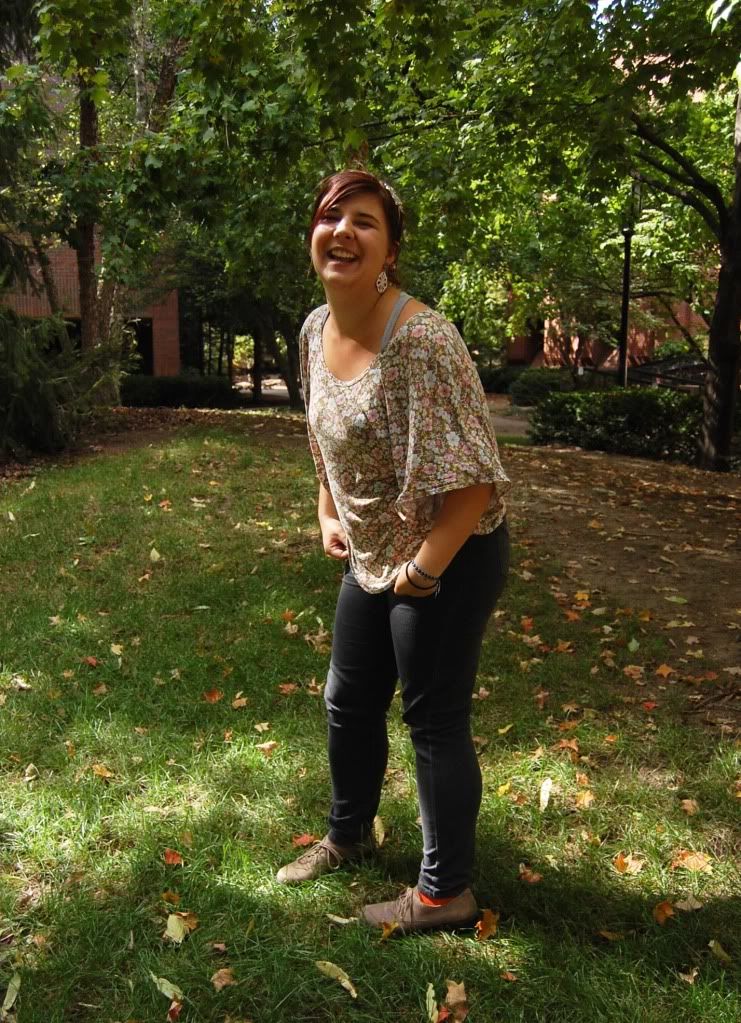 Did I mention derpy? I consider it an important, endearing quality to have.
Top- Nasty Gal :: Shorts- Thailand :: Shoes- Dolce Vita for Target :: Blazer- stolen from Mom, stolen from Ralph Lauren
Time to get back to my stressfully and delightfully busy weekend!